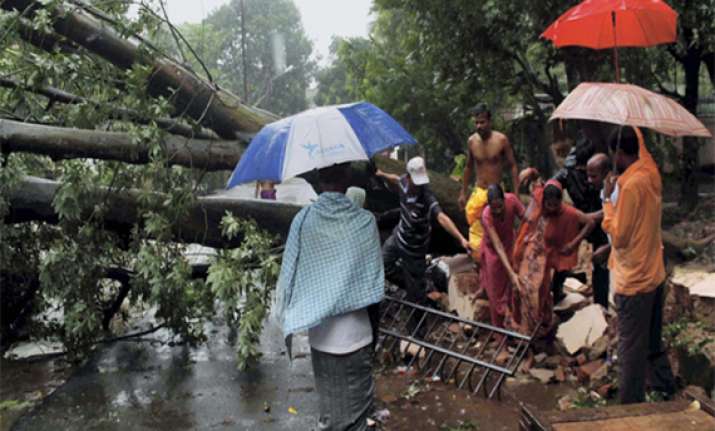 Bhubaneswar: Joint efforts by the state and central governments saved maximum lives during the country's fiercest cyclone that hit the Odisha coast Oct 12, union Home Secretary Anil Goswami said Sunday.
"We were successful in the efforts launched jointly by the state and central governments," Goswami told reporters after reviewing the situation in the worst cyclone-hit Ganjam district.
"For the first time, it was found that despite such a big disaster, we managed to save maximum lives. Now our joint efforts would be to reduce the difficulties of the people," he said.
Goswami also praised all the officials for successfully handling the disaster and said, "they deserve credit".
The union home secretary was on a one-day visit for an on-the-spot assessment of the damage caused by cyclone Phailin and subsequent floods.
He visited Ganjam district along with senior state officials, and spent several hours there, after arriving at the Biju Patnaik Airport here Sunday morning.
He also visited some of the worst affected areas, a senior district official told IANS.
He later held discussions with top state officials in state capital Bhubaneswar on the ongoing relief and restoration work in the cyclone- and flood-hit districts before leaving for Delhi.