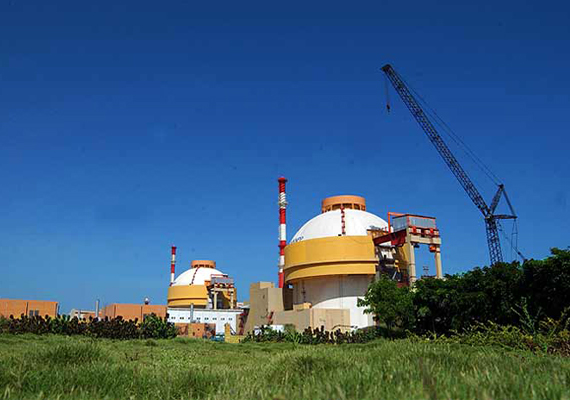 Chennai, Mar 19: Seeking to end the impasse over the Kudankulam nuclear plant issue, the Jayalalilthaa government in Tamil Nadu on Monday gave the go ahead to the controversial project and announced a Rs. 500 crore special development package for the area where it is located.
"In accordance with (today's) Cabinet decision, immediate steps will be taken (to facilitate commissioning) of the plant," Chief Minister Jayalalithaa said in a statement, breaking her silence over the issue.
She also sought the cooperation of political parties and all concerned to immediately resume work at the plant in Tirunelveli district, stalled following protests since September 2011, spearheaded by the People's Movement Against Nuclear Energy (PMANE).
The Cabinet has decided to allocate Rs. 500 crore for locals to set up a cold storage for fish catch, construct houses, lay roads and repair mechanised fishing boats, she said.
The decision comes a day after completion of polling at Sankarankoil, which falls in the same district.