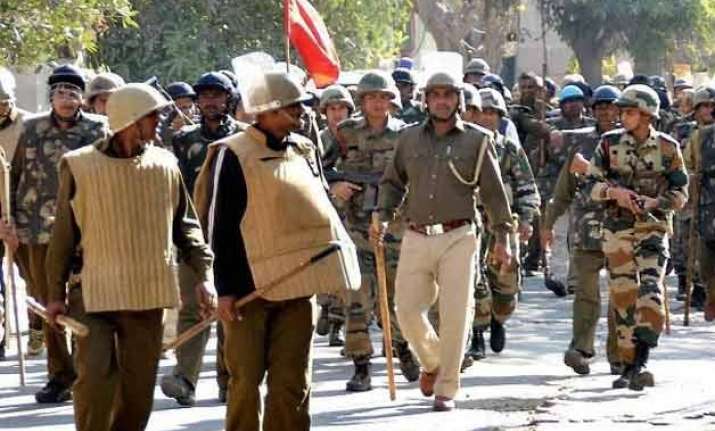 Hissar: Jat protestors today lifted their blockade from the railway track at Mayyar in the district, clearing the Delhi-Hissar rail route.The railway track was closed on February 11 after Jat protesters sat on a dharna.
Traffic is expected to be restored after inspection of the track by the railway authorities.Deputy Commissioner of Hissar Chander Shekhar Khare said the protestors have left the spot.

Spokesman of All India Jat Aarakshan Sanghursh Samiti Ram Bhagat Malik told reporters that they had vacated the track in view of the action initiated by the Centre in connection with the Jat reservation issue.
The bus service to Delhi and other places, including Rohtak, Chandigarh and Bhiwani, is yet to be restored as there are many blockades, including trees on the National Highway which are being cleared.
Curfew continued in five villages of the district in view of the faceoff between Jats and non-Jats in the area yesterday.
The curfew was imposed in five villages of Sisai, Pano Bolan, Kali Rava, Sainipura and Dhanipal falling in Hansi sub-division of the district.
Army and police are patrolling the affected villages.