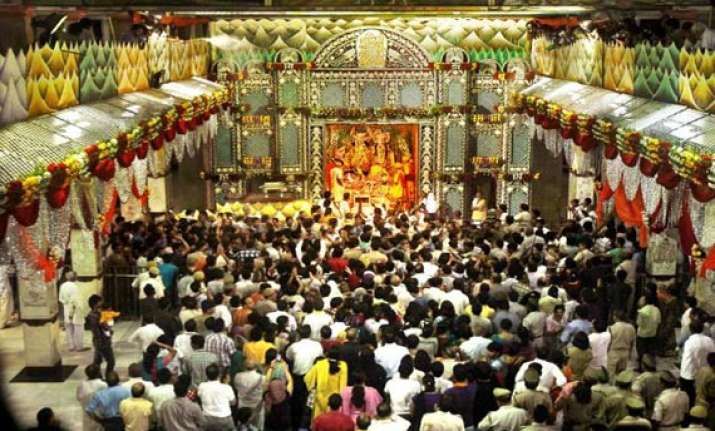 New Delhi/Kolkata: Devotees of Lord Krishna Wednesday bathed baby Krishna idols in milk and honey, while enthusiastic followers formed human pyramids to break "dahi handis", as they celebrated Janmashtami, the 5,239th birthday of one of Lord Vishnu's avatars.
Men, women and children of all ages, unperturbed by the humid weather, prayed at brightly decked-up temples, decorated with banana leaves, flowers and colourful fancy lights.
In the national capital, hundreds of people turned up at Birla Mandir, Iskcon and Gouri Shankar temples.
In Kolkata, artistically-crafted tableaux by the Marwari, Gujarati and Bihari communities depicted the infant form of Krishna, while a giant "jhoola" (swing) with baby Krishna put up by the International Society for Krishna Consciousness (Iskcon) in the city, drew thousands of visitors.