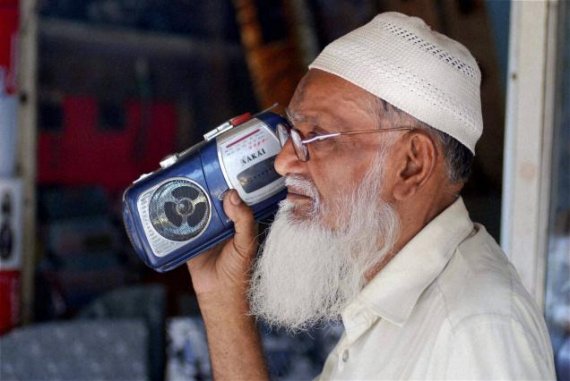 Srinagar: 'This message is for Mohammad Ashraf from Jawahar Nagar. If he is listening to this broadcast, please contact Radio Kashmir to inform about your well being'.
This message was aired on Radio Kashmir, which was operating from a makeshift transmitting station on Shankaracharya Hill after the local station office was inundated by flood waters.
Thousands of messages like these were read out by anchors of All India Radio's Kashmir station after the century's worst-ever floods snapped almost all communication links like mobiles and landline telephone connections.
Radio Kashmir, as the AIR's local station is known here, on September 4 started a messaging programme by keeping a dedicated e-mail address and telephones for receiving distress messages from the affected people.
An official of the Radio Kashmir said the station received nearly 2,000 emails per day of varied nature.
"We would get messages seeking help, we got messages about missing people, we would even get information about rising water level in the rivers and also villages, which we would air promptly in the hope of being of some help to people," Syed Humayun Qaiser, an official of the AIR Srinagar, said.
Qaiser said while many employees of the Radio Kashmir were themselves affected by the floods, they gave preference to call of duty.
"It was our duty to act as a bridge between the authorities and the people ... and also between the people amongst themselves," he said.