Follow us on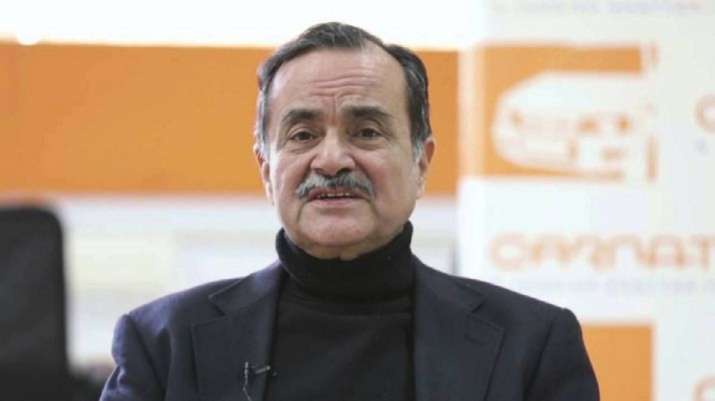 Former Managing Director of Maruti Udyog Jagdish Khattar has said that his company, on account of which he has been booked by the Central Bureau of Investigation (CBI) in a fraud case, became a bonfaide business failure
"Carnation was a board managed company with the highest ethical standards and best management practices. Some of the most reputed investors in the country including Premji Invest and Gaja Capital were board members who, in their own interest, kept a tight vigil on its operations and finances. Each financial decision was based on comprehensive business plans and approvals," Khattar said in a statement on Tuesday evening.
Post its failure as a business, an exhaustive and detailed independent forensic audit at the behest of the bankers under the resolution professional was conducted by a leading independent auditor and nothing was found amiss. Having found no lapses in operations or financial management the Bank has referred the matter to CBI as a part of the process followed by them," he added.
"The company has not indulged in any wrongdoing. A search was conducted by CBI but nothing incriminating was found," said the former Maruti boss.
He further revealed that he had invested his "life savings" in the company, as he tried to dismiss charges of financial wrong-doing.
CBI books Khattar
The CBI had earlier in the day booked Khattar in an alleged bank loan fraud of Rs 110 crore. According to news agency ANI, some other persons were also booked under criminal breach of trust, cheating and criminal misconduct. The fraud was carried by his new company, officials said. 
In its FIR filed recently, the CBI has named Khattar and his company Carnation Auto India Limited for allegedly causing a loss of Rs 110 crore to Punjab National Bank, they said.
Khattar was with Maruti Udyog Limited from 1993 to 2007 when he retired as Managing Director of the company, they said.
After retirement, he had launched Carnation for which he got a loan of Rs 170 crore sanctioned in 2009. The loan was declared a non-performing asset in 2015 with effect from 2012, the FIR said.
The agency has registered an FIR under IPC sections related to criminal conspiracy and cheating on a complaint from Punjab National Bank, the officials said.