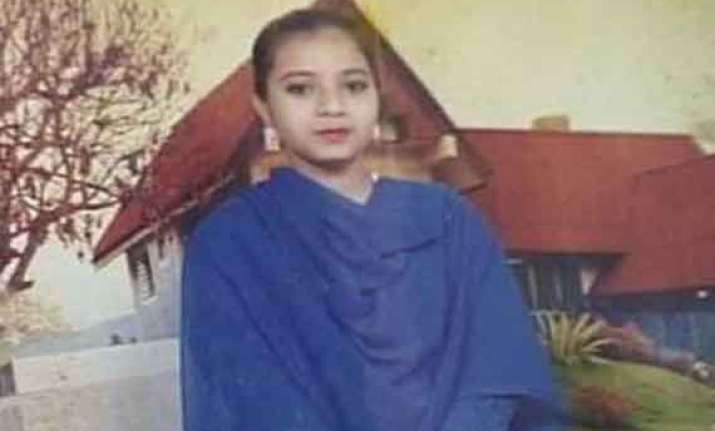 Ahmedabad : The advocate representing the former Special Director of Intelligence Bureau (IB) Rajinder Kumar, an accused in the Ishrat Jahan case, yesterday said here that no court could take cognisance of the chargesheet against any Central government officer if necessary sanctions are not obtained.
Kumar's counsel S V Raju told Additional Chief Judicial Magistrate H S Khutwad that under Section 197 of the Criminal Procedure Code, the Centre's sanction has to be sought to prosecute Central government officials, which has not been granted in this case.
Raju also said that without previous sanctions, no court could take cognisance of offences alleged to have been committed by public servants while discharging their official duties.
Kumar who has been charged by the CBI with murder and criminal conspiracy in alleged fake encounter case of Ishrat Jahan and three others, today approached a special court, seeking a copy of the supplementary chargesheet.  However, the court said that the chargesheet is in a sealed cover and is yet to be verified by it.  
Last week, the Central Bureau of Investigation (CBI) in a supplementary chargesheet charged Rajinder Kumar with murder and criminal conspiracy in the 2004 encounter case, while accusing three other serving officers of criminal conspiracy as well as other offences. But it left out Amit Shah, a close aide of Gujarat Chief Minister Narendra Modi, who was under the scanner in the case.
The CBI went ahead with the chargesheet against the IB officers, despite the denial of sanction of prosecution by the Union Law Ministry, which had stated that the evidence is not enough.
The court said that it would look into Kumar's contention.