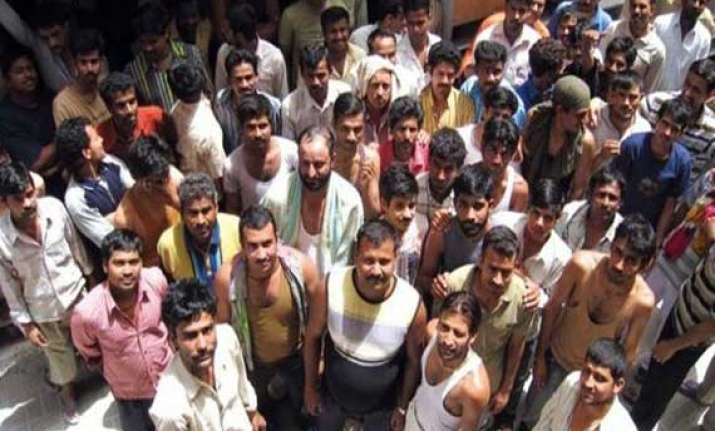 New Delhi: A group of Indian workers today returned home from strife-torn Iraq by a special Air India flight today and recalled the trying circumstances they passed through in that country including non-payment of money for three months.
The returnees said even though many of them had not been paid for more than three months they were relieved to be back home.
Sajal Kumar from Gujarat, who was working in a construction company in the conflict-hit country, said he has not been able to forget the sound of bomb explosions near their residence in Kirkuk.
"It was a stressful time for us. The sound of bomb explosions was heard daily. We lived in tough conditions. We used to live in tents," Sajal said.
Nathu Ram Kumar from Sikar, Rajasthan, who also worked in Kirkuk, said "we were not getting proper food or clothes there. It was a difficult time for us. I am just glad that I will get to meet my three children now," Kumar said.  Amjad Ali of Maharajganj, Uttar Pradesh, refused to return to Iraq.
"I am relieved to be back even though I have not been paid for the last three months. I am not going back, will work in my home town now," Ali said.  Those who returned included people from Rajasthan, Gujarat, Punjab and Harayana.