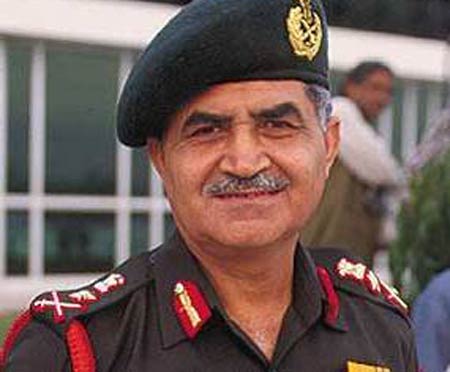 New Delhi, Nov 1 : Former army chief General V P Malik today said the involvement of some Army officers in the Adarsh Cooperative Housing Society scam in Mumbai has "dented" the image of the Army.
"Yes it (the scam) has dented the image of the Army and particularly that of the senior officers who are involved in proposing this and getting the sanctions," Gen (retd) Malik told a news channel.  
Holding that there could have been connivance between the officers, he said what was disturbing in the "unholy nexus" was the fact that "anybody who could have objected or should have objected was given a flat."He said the whole episode has made the Adarsh Cooperative Housing Society an "anadarsh society".
Criticising the way in which the name of the Kargil martyrs were exploited in the scam, Malik hoped "the present hierarchy in the army and the future ones make sure our value system is not dented like this and we take all precautions.""I am glad to hear the present Army Chief has warned everyone concerned," he said.
 He felt the younger officers would start losing confidence in senior officers who send them to battle. Malik also raised concern over gross violations that were committed in giving permission for the society to come up close to a defence installation.
"I do feel concerned that here is a 31-storied building coming up violating all the norms of the cantonment and overlooking an important helicopter station. So from both the defence and environment point of view, I think there is gross violation," he said.He, however, expressed confidence that the Indian Army is strong enough to get over the problem.PTI