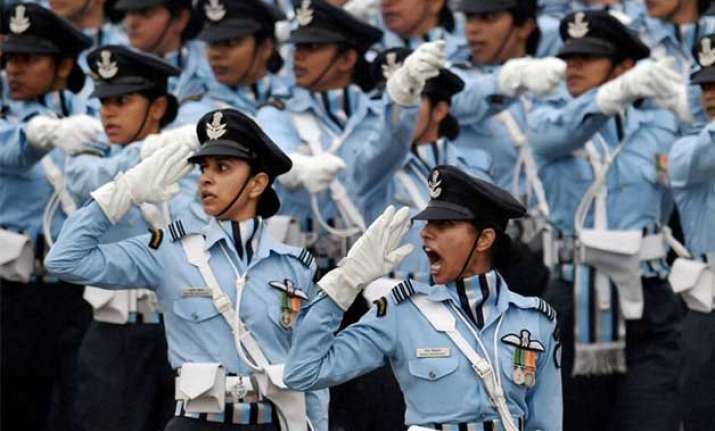 New Delhi: In a landmark move, government today approved induction of women fighter pilots in the Indian Air Force, the first time when women would be in combat role in the country's armed forces.
The first batch of women pilots in the fighter stream of IAF will be selected from the current batch at Air Force Academy, Defence Ministry in a statement.
"This progressive step is in keeping with the aspirations of Indian women and is in line with contemporary trends in armed forces of developed nations," the Ministry said.
According to the statement issued by the MOD, the first batch will be commissioned into the fighter stream in June 2016. "They will then undergo advanced training for one year and would enter a fighter cockpit by June 2017," the statement said.
Air Chief Marshal Arup Raha at 83rd Air Force Day had said, ""We have women pilots flying transport aircrafts and helicopters, we are now planning to induct them into the fighter stream to meet the aspirations of young women of India."
IAF currently has women in seven areas of administration, logistics, meteorology, navigation, education, aeronautical engineering -- mechanical and electrical -- and accounts.
The air force currently has about 1500 women on its rolls of which 94 are pilots and 14 navigators.
The move is in sync with global trends and will help IAF overcome shortage of officers in the fighter aircraft stream.