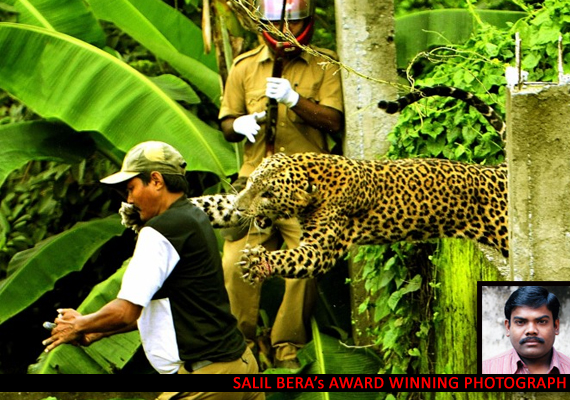 Kolkata, Feb 10: Salil Bera from India has received an honorable mention in the World Press Photo 2012 competition at Amsterdam in the spot news category.

Bera, working with the 'The Week',  said he was the only photographer from India this year who was selected for the honorable mention in the event.

"It was a man-and-animal conflict photograph," he said.

The photographer had earlier bagged the photo journalist award from FCCT, Bangkok.