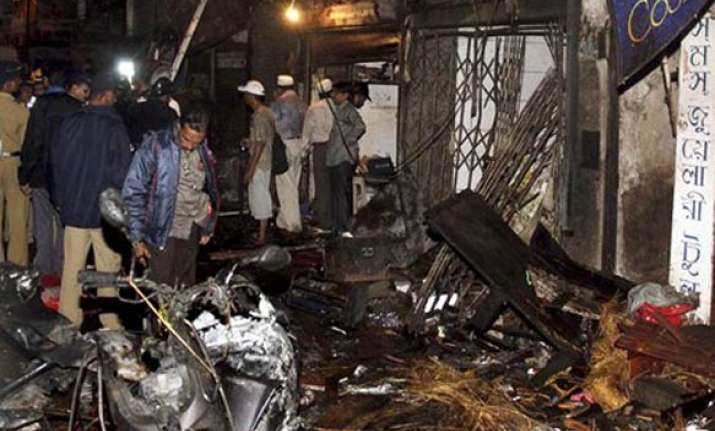 New Delhi, Jul 16: The government is set to classify ammonium nitrate as an "explosive" to help law enforcement agencies track the use and transit of this chemical that is routinely used in terror attacks in India.

A new notification will be issued to bring ammonium nitrate under Section 17 of the Explosives Act of 1884.


This will be followed by executive regulations that will help check misuse of this chemical, which is one of the cheapest fertilizers available.

The increased use of ammonium nitrate , a common fertilizer, as an explosive has substantially complicated India's fight against terrorism. Freely available, ammonium nitrate has been used as explosive in recent terror strikes in the country.

Recently, the Union home ministry had asked police forces of all states to keep a close watch on outlets selling ammonium nitrate.

The Centre has been toying with the idea of making amendments to the Explosives Act, 1884, by regulating the use of ammonium nitrate, but the new rules have been tossed about in the government without any decision for the past three years.

Last week, sources said, the law ministry agreed to include ammonium nitrate in the list of explosives covered by the Explosives Act.

While there were fears that classifying ammonium nitrate as a "special category explosive substance" would result in treating even minor offences as a violation of the act resulting in stringent punishment. Now, it has been decided that the use of ammonium nitrate would fall under the Explosives Act, 1884, but the possession for lawful purposes like agriculture would not fall under Explosives Substances Act, 1908.


Making a bomb with ammonium nitrate and fuel oil is easy because it is easily available. Ammonium nitrate has been banned in many countries, but not in India, since it is the cheapest blast agent used for mining and in farming.

In 1995, Timothy McVeigh tried to blow up a city centre in Oklahoma City, US, using ammonium nitrate, after which the use of this chemical compound as an explosive has been on the global radar.

In 2002, the Bali nightclub terror attack also used ammonium nitrate, which prompted Australia to ban the fertilizer a couple of years later. In May 2010, Faisal Shahzad used fertilizer for his aborted terror attack in New York's Times Square.

In India, ammonium nitrate has been used for terror attacks since 2007 — serial blasts in UP courts (November, 2007), Jaipur (May, 2008), Delhi, Bangalore, Ahmedabad, Varanasi in 2008 — and now in Mumbai, killing over 200 people.


Earlier, the use of RDX was abandoned because it could be easily traced to Pakistan.

Over the last couple of years, an inter-ministerial committee comprising representatives from home, commerce and fertilizer ministries has been working on the modalities to regulate the commercial usage, handling, storage and sale of a number of chemical compounds including ammonium nitrate.

Although the committee had held a number of meetings over the issue, still the matter could not move forward in the face of resistance from the fertilizer ministry.

There are over 21,000 ammonium nitrate manufacturers in the country, and reports of diversion and theft of this explosive is a routine affair.

Official data of pilferage available for 2004-06 so alarmed the home ministry officials they were forced to issue an alert in 2007.