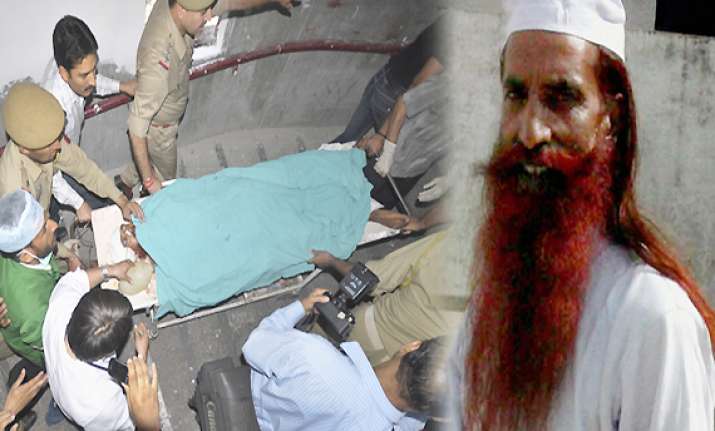 Chandigarh, May 9: India will today hand over the body of Pakistani prisoner Sanaullah Ranjay for last rites in Pakistan, Anil Kumar, Home Secretary, Chandigarh administration said.
An air ambulance will arrive here from Pakistan, in which the body will be transported, he said.
Prior to this, a post mortem will be conducted on Sanaullah's body, and the report will be handed over to his relatives who have come here to see him.
Sanaullah passed away this morning at the PGIMER after fighting a losing battle against death. He was brutally assaulted by an Indian prisoner inside Kot Bhalwal jail in Jammu.
Pakistan government has demanded international probe into Sanaullah's death.