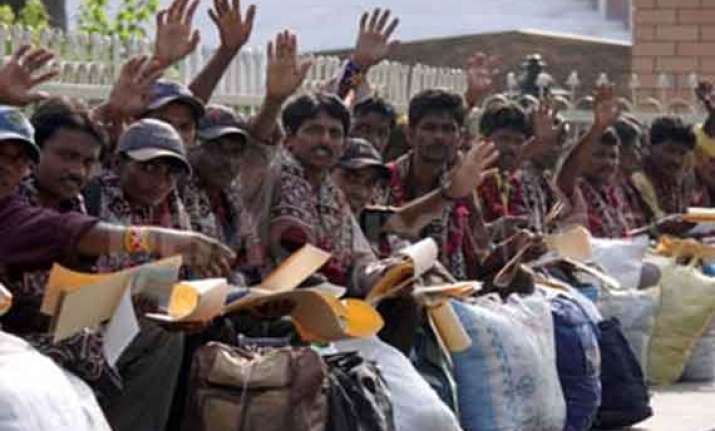 Amritsar:
India today released 21 Pakistani prisoners who were in jail due to delays in identification process
While being handed over to Pakistani authorities at the Wagah border, most of the prisoners said, they felt good that they were returning home, as they did not deserve to be in jail.
Ghulam Rasool, a Pakistani fisherman, who spent few months in Gujarat jail, feels saddened for being held in jail for petty reasons but felt happy to be reunited with his family.
Rasool said "I was held for something which is not a crime. Fishing is not a crime. Who knows that they are the waters of Pakistan or Hindustan (India)?"
"I want to appeal to both the governments that our people are rotting in  jails and they should be released soon," said Rasool.
In February, the BSF had handed over other Pakistani prisoners at Wagah outpost to Pakistani Rangers.