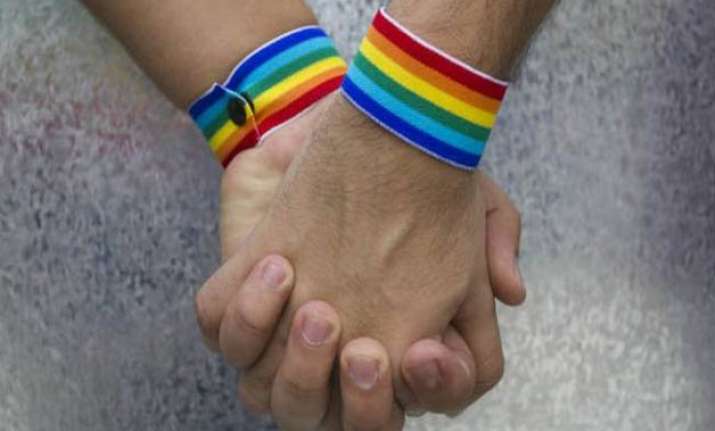 A woman doctor working at AIIMS allegedly killed herself in a hotel room in Paharganj late on Saturday after naming her gay husband in a suicide note she left on her Facebook page. The 34-year-old husband, also a doctor at AIIMS, was arrested on Sunday.
 
The case has brought to the fore the issue of gay men finding themselves trapped in marriages which they got into because of societal pressures.
 
As per a report submitted by the government to the Supreme Court, there are about 2.5 million gays in India of whom 7 per cent are HIV-positive.
 
Many men report that they had experiences with people of the same sex when they were young. This is often a normal part of exploring their sexuality. Men who describe themselves as 'gay' have a strong physical and emotional attraction to men that they don't usually feel for women.
 
For some men, feelings that they are attracted to people of the same sex emerge when they are quite young and continue into adulthood. However, for some it starts later in the life.
Also Read: Gay husbands in straight marriages: 5 things women need to understand
 
Like others, gay men have some specific health concerns as they have to live in constant fear of getting infected by HIV/AIDS. Men who have sex with men are also at increased risk of contracting other sexually transmitted infections.
 
The Delhi High Court had in 2009 found the British-era law criminalising "carnal intercourse against the order of nature" anti-constitutional. But with the Supreme Court striking down the Delhi court ruling, gay, lesbian, bisexual and transgender sexual contacts have become criminal acts that can attract a jail sentence of up to 10 years.
 
However, campaigners say the reinstated law has led to a surge in reports of gangs, as well as the police, intimidating, harassing, raping, blackmailing and extorting money from LGBT people.
 
"Britain, the country that imposed the law in India, has moved on and now permits same sex marriage, yet we in India are still living with this archaic law," said said Amitava Sarkar, a transgender and activist from the India's HIV/AIDS Alliance.
 
In the past year, activists say their worst fears have been realised with LGBT people harassed and now scared to come out and express their sexuality.