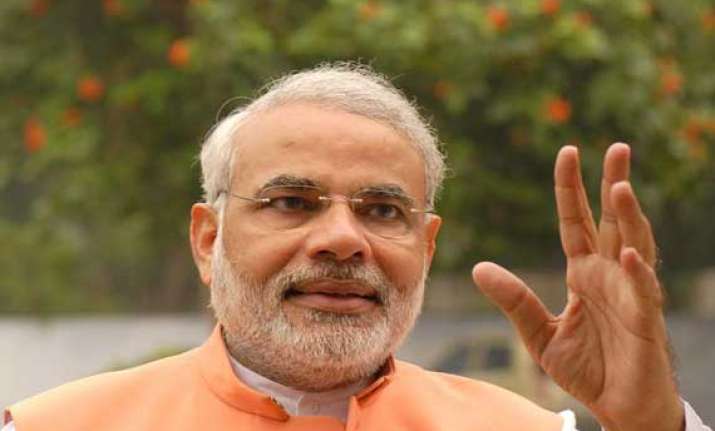 Thimphu: Prime Minister Narendra Modi tonight assured Bhutan that India is committed to its happiness and progress even though the government in Delhi has changed as he specified areas like peace, security, development and tourism for focus of pushing bilateral ties.  
Speaking at a banquet hosted by Bhutanese Prime Minister Tshering Tobgay here, he said India and Bhutan are "made for each other" considering the "glorious" traditional linkages between the two countries.
"I said a while back B for B (Bharat for Bhutan and Bhutan for Bharat), I said it just like that but later I realised that it must be a sign from God that I said this," Modi said.
Referring to Bhutan's unique trait of laying thrust on 'Gross National Happiness' rather than Gross Domestic Product (GDP), Modi said one of the parameters for measuring this could be the consideration that it has a "neighbour like India".
"The colour of our passports may be different but our thinking is the same...India stands committed to Bhutan's happiness and progress," asserted the Prime Minister, who chose this country as his first foreign destination to send out a signal about special treatment for it.  He said though government in India has changed, Bhutan remains a priority for New Delhi and it will strengthen further the relations.
The Prime Minister's comments about India being a good neighbour assume significance since China has lately intensified efforts to woo it and establish full-fledged diplomatic ties with Thimphu.
He also specified areas like peace and security, conservation and tourism as the focus of bilateral ties.