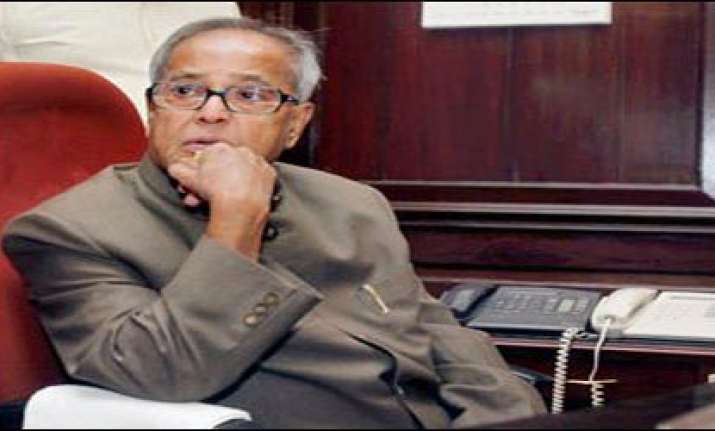 New delhi, Feb 28 : The Finance Minister Pranab Mukherjee on Monday raised the threshold Income Tax exemption limit from the current Rs 1.6 lakh to Rs 1.8 lakh.
Exemption limit to senior citizens above 80 years has been raised to Rs 5 lakhs, Mukherjee said.Minimum alternate tax has been raised from 18 per cent to 18.5 per cent of book profits.Investment on long-term infrastructure bonds has been extended by one more year.
-Eligibility age for senior citizens for tax exemptions reduced
to 60 from 65 years.
-Net loss from direct tax proposals estimated at Rs 11,500
crore, says FM
-Standard rate of central exercise duty maintained at ten
per cent, says FM
-No change in CENVAT rates
-Nominal one per cent central excise duty on 130 items
entering the tax net. Basic food and fuel and precious stones,
gold and silver jewellery will be exempted
-Peak rate of customs duty maintained at 10 per cent in view of
the global economic situation
-Service Tax On all services provided in hospital with 25 beds or more with central air-conditioning   
- Service Tax on all domestic and international travel  
-Service Tax  on all legal services provided by companies, excluding services given by individual lawyers to individuals  
-Service Tax on all diagnostic tests excluding tests undertaken in government hospitals 
-Service Tax on all life insurance investments  in line with ULIP 
-Service tax on air-conditioned restaurants serving liquor
-Service tax on air travel increased by Rs 50 for domestic
travel and Rs 250 for international travel in economy class.
On higher classes, it will be ten per cent flat
-Service tax to result in a revenue gain of Rs 4,000 crore,
-Excise and customs duty proposals to result in the net
gain of Rs 7,300 crore
-Export duty rates on iron ore unified and kept at 20
per cent ad valorem
-Basic customs duty on raw silk reduced from 30 to 5 per
cent.
-Basic customs duty on agricultural machinery reduced to
4.5 per cent from 5 per cent