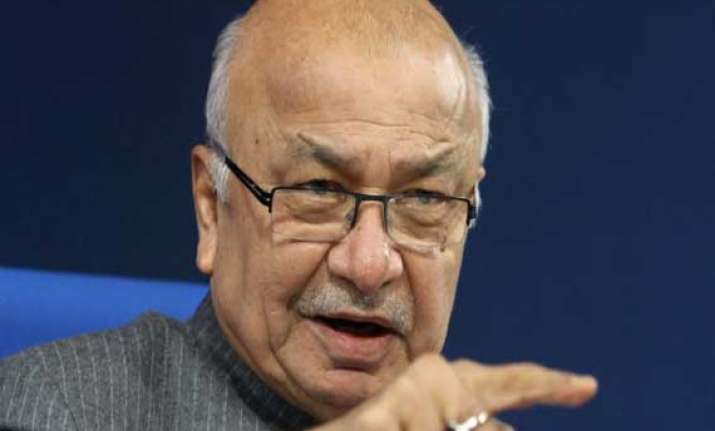 Kozhikode (Kerala): Union Home Minister Sushilkumar Shinde today said incidents of Maoist violence had come down in the country in the past one-and-a-half to two years.
Speaking to reporters on the sidelines of inauguration of a BSF unit near Nadapuram, about 70 km away from here, he said documents circulated by CPI(Maoist) were proof of the decrease in Maoist activities.
"In the country, wherever such Naxalite movements are there, Government of India is already careful on this. Maoists have expressed worry in these papers over the decline of their strength," the minister said.
He said he has written to CMs of states to expedite trial of accused in terror cases. "I have already written to Chief Ministers to see those who have been arrested and kept for very long in jail... action should be taken quickly," he said.
Special courts would be set up to speed up trial, he said.
Asked why the Centre had not imposed international anti-piracy law on the Italian marines, accused of killing two Indian fishermen off Kerala coast in 2012, he said the law is usually applied in terror cases and killing of fishermen does not come under the category.