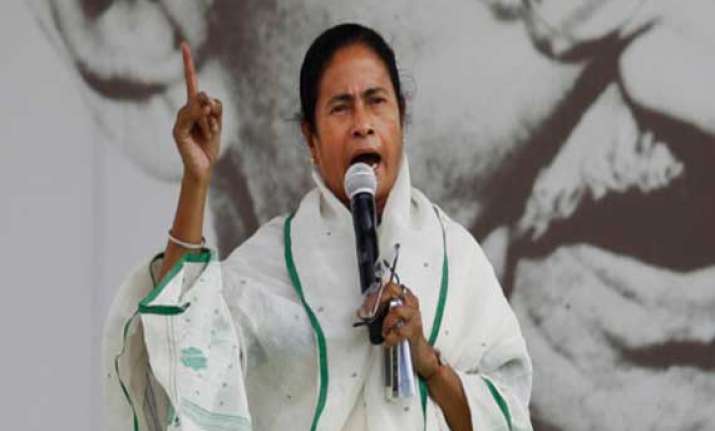 Ranaghat (West Bengal): Trinamool Congress chief Mamata Banerjee on Sunday challenged Narendra Modi to deport any resident of West Bengal and threatened to storm Delhi.
"Let him touch any person, I will rock Delhi," Banerjee said without taking Modi's name and accused the BJP's prime ministerial candidate of doing politics of division to disintegrate the region.
Modi told election rallies, first in Serampore on April 27 and at Asansol on Sunday, that Bangladeshi migrants who were allowed into the country for "vote-bank politics" would be sent back, while refugees who were thrown out of Bangladesh on religious grounds would be greeted with open arms.
Banerjee also accused Modi of ignorance about Bengal's history.
"He does not know the history of the nation, heritage and culture of Bengal and is only doing politics to disintegrate this region by pitting one against other and playing politics of division, which will not be allowed."