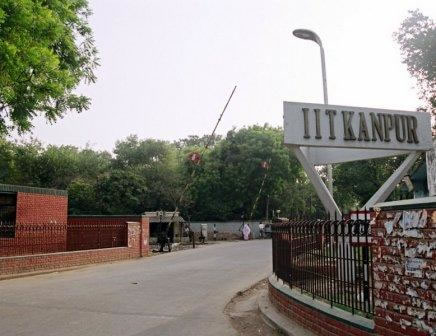 Apparently rattled by student suicides, Indian Institute of Technology (IIT) authorities here are mulling cutting internet access after midnight, saying hostel inmates were not taking adequate sleep which was leading to stress.
Eight students have committed suicide over the past five years at the prestigious institute. A 22-year-old BTech final year student from Andhra Pradesh, Madhuri Sale, took her own life just last week.
"Hostelers keep surfing the internet throughout the night. When they go for the classes, they are tired due to lack of sleep and are unable to concentrate which leads to stress," IIT registrar Sanjeev Kashalkar told PTI.
"There are 5000 students in IIT and it is not possible to check whether one is asleep or on the net after midnight. That's why authorities are considering to stop the internet server after midnight till 8.00am so that students can rest," he said.
The restriction will come into force after the ongoing exams with the help of the counselling cell once the proposal is approved by the students senate and the faculty, he added.
The institute has two psychiatrists, a yoga centre and a counselling centre for students to deal with the problem of stress.
There are playing grounds and other means of entertainment for the students to de-stress, he said.