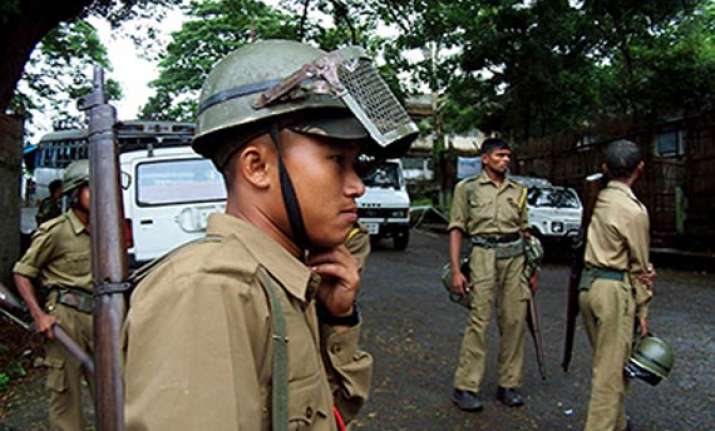 Shillong: Two policemen were killed and three others injured when an IED, suspected to have been planted by Garo National Liberation Army (GNLA) militants, went off in Meghalaya's West Garo Hills District today, police said.
The incident occurred when the policemen, posted at
Rongram outpost, were on a routine patrol at Tebronggre area in the district.
There were five people inside the police vehicle when the IED exploded at around 5 PM, West Garo Hills SP Mukesh Singh told PTI.
"A police team has been sent to the spot. We are trying to ascertain whether the IED was fitted with a timer. We believe it's an act of the GNLA," Singh said.
 No militant group has claimed responsibility for the attack. Arphius Khymdiet succumbed to his injuries on way to Tura Civil Hospital while Lamberthu Suchiang died there, police sources said.
Of the three injured admitted at the Tura Civil Hospital, the condition of Rahul Marak was critical.
The dead and critically injured policemen were all around 30 years of age, the sources said.  The Centre has instructed the state government not to involve GNLA in the peace process, keeping in view the outfit's clear involvement in some of the recent violent activities including the murder of a woman at Chokpot.