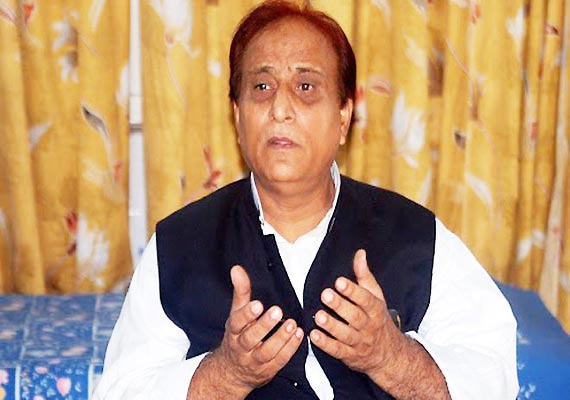 Rampur, UP, Aug 11: Even as controversy involving suspended IAS officer Durga Shakti Nagpal refuses to die down, maverick UP minister Azam Khan today criticised country's bureaucrats for "behaving with people like kings", and said civil services should have been abolished immediately after the independence.
In an interview to a Hindi newspaper here, Azam, an alumnus of the Aligarh Muslim University, claimed that during training, it is put in the minds of IAS and IPS officers that they are going to be the kings.
The attitude of the bureaucrats is such because they get trained as part of a mechanism that was constituted during the British Raj with an underlying aim of maintaining supremacy over the Indians, Azam said, asserting that the civil services should have been abolished after independence.
"The Britishers produced IAS and IPS officers and they were taught like a lesson that they were the kings. Unfortunately, the lesson taught in pre-independence era remains still intact," Azam said.
He said the core principle, that people are the real kings in democracy, has been forgotten.
"Is it that a small chunk of IAS officers alone are competent (enough) to maintain dominance over the entire system, and others are idiots?" Azam further questioned.
The minister said developed nations like Britain, Russia, China and Japan don't have civil services in their countries, and the same should have been abolished in India also after the country attained independence.
Azam also attacked Congress for its approach over the matter, and alleged that many IAS officers were suspended earlier also and were even put behind the bars "but not only Congress President
Sonia Gandhi
, but the entire IAS lobby too remained silent."
Sonia Gandhi had written to Prime Minister Manmohan Singh over the issue of Nagpal's suspension, asking him to ensure that the officer was not unfairly treated.
"When action has been initiated against an erring officer, all have started speaking against the government," Azam said.
The minister also expressed regret over functioning of the state public service commission (UPPSC), and said that the Muslim community has not been given due representation in the services.
"We don't get Muslim officers for posting in Haj, Waqf and minorities welfare departments," Azam said.