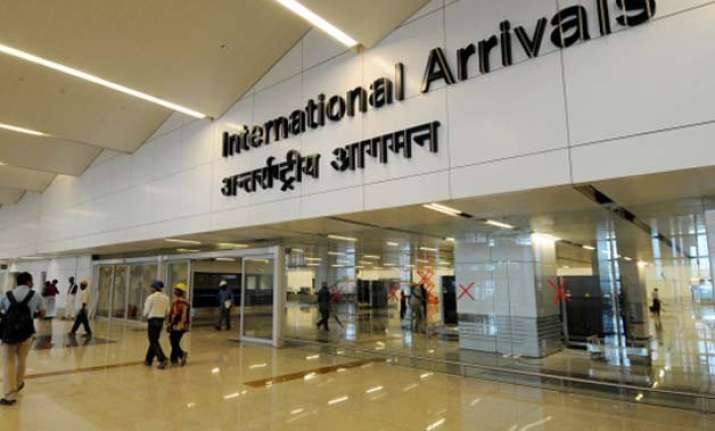 New Delhi: A major human trafficking racket has been busted and police have arrested two Air India staff at the Indira Gandhi International Airport (IGIA) for their involvement. Seven Nepalese girls were rescued by the police.
The girls were earlier arrested on the charges of possessing forged documents but further investigations suggested that they were the victims of a major human trafficking operation.  
"Two employees of Air India SATS namely Kapil Kumar S/o Sh. Devi Singh R/o Vill. Chhebariya PS & PO Sardhana Distt. Meerut (UP) and Manish Gupta S/o Satish Kumar Gupta R/o H. No. 366/PN Campel Road, Lucknow (UP) have been arrested in this case who issued boarding passes to these Nepalese girls without proper checking," said M.I. Haider, Deputy Commissioner of Police, IGI Airport.
The Central Industrial Security Force (CISF) personnel apprehended four Napalese women on Tuesday morning. Three others were held on Monday night at the airport for possessing forged immigration documents.
Puja Tamang, 20, Malati Rai, 26, and Laxmi Rai, 41, were held on Monday around 8 p.m. at the international retail area of Terminal-3 when they were slated to travel to Dubai. Krishna Devi, 29, Uma Bhujel, 31, Sharmila Thapa, 23, and Shova Kumari Pariyar, 28, arrived from Ahmadabad and were also supposed to travel to Dubai.
7 Nepalese girls arrived as domestic passengers from Ahmadabad by Flight No. AI 011 on July 20 and tried to cheat Indian Immigration and were issued boarding passes for flight No. AI 995 destined for Dubai on July 20.
"As the documents of all the women passengers were found forged, they were handed over to immigration officials who later handed them to police for further legal action," Hemendra Singh said.
"They arrived from Ahmedabad and were issued boarding passes for the Dubai flight of Air India at the international transfer counter. They tried to mislead our officials that they arrived here from Kathmandu," CISF spokesperson Hemendra Singh said.
Further investigations revealed that all these seven Nepalese girls entered into India by land route and their journey was arranged by one agent namely Raju with his associates of Air India staff.
A joint team of Local Police, IB, Special Cell and Anti Human Trafficking Unit (Crime Branch ) of Delhi Police  investigated the matter and found out that it was a case of human trafficking and these girls were actually victims in this case.
All these 7 girls are being sent to Nari Niketan for further proceedings.