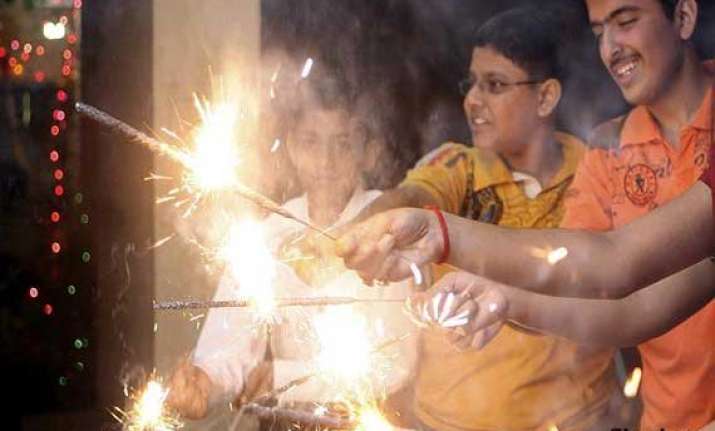 New Delhi: Burns occur when heat from any source be it hot liquids, hot solids, radiation (sun burn) flames, radioactivity, electricity and chemicals destroy some or all of the different layers of cells which form the human skin. Respiratory insults resulting from smoke inhalation are also burn injuries.  
95% of the burns are accidental. With a little care and safer methods of handling fire, the majority of these accidents would never occur. 80% of burn victims are women and children, because most injuries occur in home. Over 40% of burn accidents are caused by pressure stoves,20% of it is caused by hot liquids like hot water, milk or a hot cooking medium such as ghee or oil. In houses without electricity, kerosene and oil lamps account for about 20% of the burns.  
With Diwali round the corner the risk of burns and injuries increase. In 2012"According to statistics, 38 per cent of injuries involve hands and fingers, while 19 per cent are caused to the eyes. About half of the injuries are burns, especially in the face, hand, wrist or arm. Contusions and lacerations are the next most common kind of injuries,". According to Experts, 40 per cent of those who suffered such injuries are children below the age of 14, and it is mostly boys in the age group of 10 to 14.
PRECAUTIONS
Remember - For a safe Diwali
Let's take a look at some of the do's and don'ts that will render this and any other occasion that involves fireworks safe.
DON'T attempt to relight a dud. It could still go off and have even less of a wick. Let it sit for several minutes and then douse it with water.
DON'T use fireworks or sparklers indoors.
DON'T carry fireworks in your pocket. They're explosives and can go off prematurely even if they're not lit.
DON'T light fireworks in metal or glass containers
DO read and follow the label directions. It's a no-brainer, but you'd be surprised how often people ignore the directions.
DO light fireworks away from combustible materials like buildings, trees, dry grass and other obstacles.
DO bury your fireworks at least halfway down into a bucket of sand angled on a trajectory away from spectators and combustibles.
DO have water handy (garden hose and bucket) to soak fireworks after firing.
DO light a firework at arms length, standing back and keeping your face away.
DO douse sparklers with water and allow them to cool in a safe place away from children. The ends of sparklers remain hot for some time, and will easily burn a child's skin, clothing, or nearby combustible material.
DO arm yourselves in advance with information on how to administer First Aid kit to the injured person.