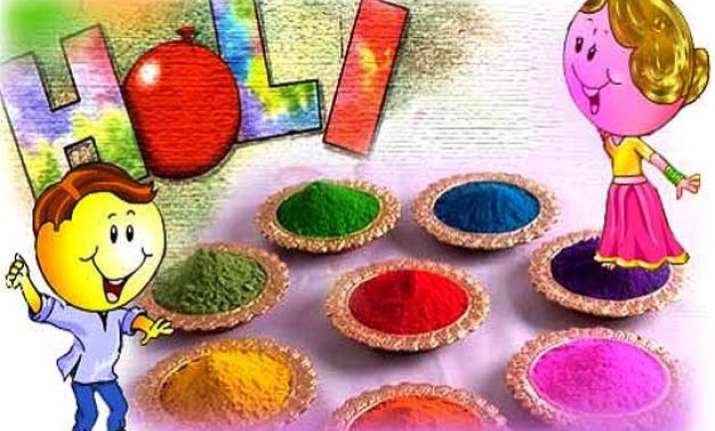 Colors are inseparable part of our life –Be it in the form of attire we wear or the thing we use; they all define color (pursuit) of happiness that fills our life with joy, excitement, liberty and freedom.
As Holi brings you to a world where you journey to the wonders of the world and much far beyond, we have gathered you a list of best cities that celebrate this festival to its best.
We know that your time is precious and best travel experiences can lift you out of the everyday activities, so read on and get to know the best places that will give you a luminous and unforgettable holiday.
Holi In Jaipuria Style!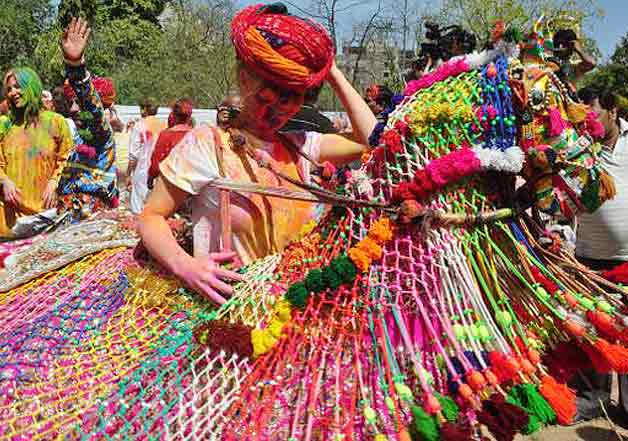 Pink in color and pink in liveliness, the city of Jaipur is one of most fine-looking and charismatic cities of India. One always falls short of words if one wants to describe the bountiful charm of the city.
Early in the morning you will hear the cheer and enthusiasm with people shouting in an excited manner "Holi Hai". Thousands of people flock out in the streets with colorful hands and faces; greeting each other with smiling faces. Whole of the Jaipur is painted with color. The rural village of Alsisar, located in the semi-desert Shekhawati region, between Delhi, Jaipur and Bikaner celebrates this festival with great enthusiasm that you will love to live the experience.  
Lathmaar Tradition of Vrindavan/ Mathura
From people throwing colour bombs to following the lathmaar tradition, you will get to see everything at this place. Early in the morning you will see people strolling on the ghats of Mathura's temples. Here, you will get to see bhang being trampled and mixed into milk.
Not only throwing colours, but the lathmaar tradition is a favourite amongst the women in Barsana and Nandgaon. The women of Barsana lightheartedly beat the men from neighboring Nandgaon village with lathis, whereas the men try to protect themselves with shields.
While enjoying this do not miss out on the flying ladoos and flowers as you walk around Barsana. The ladoos and flowers are put in plastic bags and then thrown at each other, at the temple.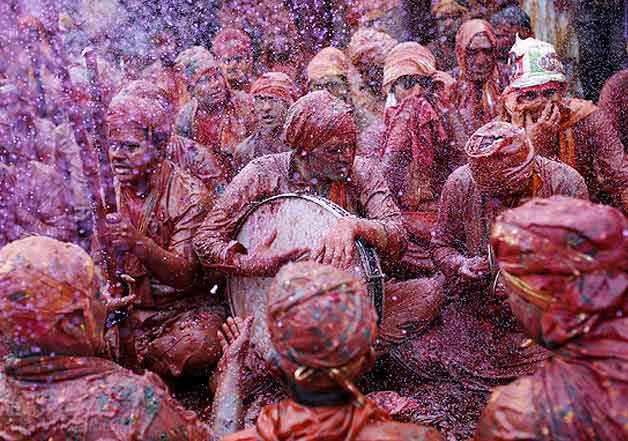 In Vrindavan at Banke Bihar's temple, the temple priests sprinkle blessed colour and coloured water on the devotees as a kind of prasad. The thing which you should not miss is the evening of Holika Dahan. On this evening, minimum 10 vehicles are decorated where the idols of Lord Krishna and Radha are placed and taken around the city of Mathura in a procession.
Silent and colorful Holi of Agra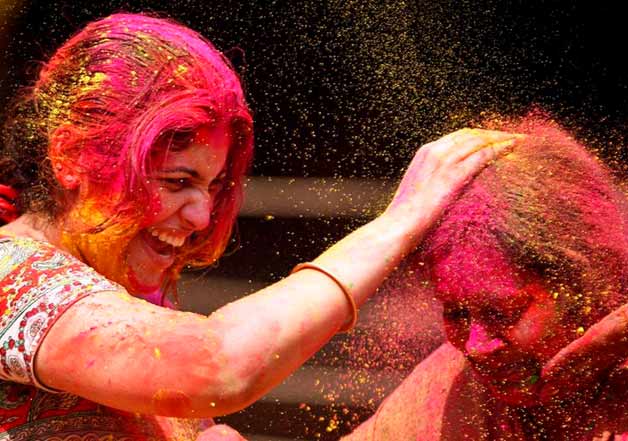 Thousands of widows living as outsider in ashrams in Agra and Varanasi will now be celebrating a special four-day Holi in Vrindavan beginning from March 3, contrary from their colorless day-to-day activities.
The Holi festivities will begin with songs; dance and these widows who wear only white sarees will now be smearing a gamut of colours on each other to celebrate the festival, breaking away from the old- aged social stigma beginning from March 3, 2015. At least 1,000kg colored powder which is also called 'Gulal' is being arranged for the Holi programme for this year's Holi by NGO Sulabh International.
"Phulo ki holi' in Iskon temple, New Delhi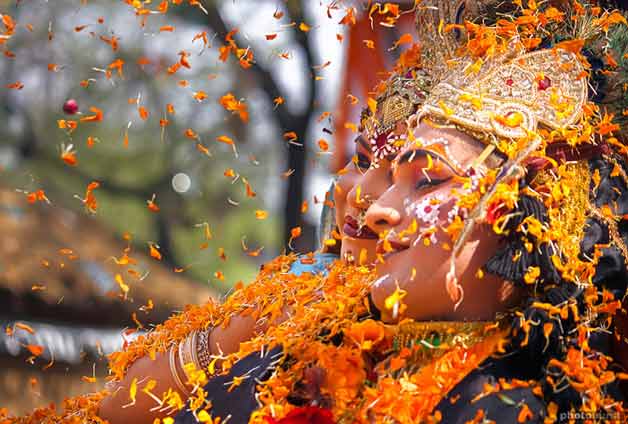 Here, Holi is played in such a style that you will be indulged in the divine Bhakti of Lord Krishna playing holi with other devotees. You won't love to go back once you are here. After the festival comes to an end, you can also attend the evening aarti (sacred prayer) during closing time.
And if you are here, do not miss out the most vibrating enchantment. It is the technological connotation of 'Dharma' via robotic manifestations. This is truly amazing. You can't take your eyes off as it's so fascinating that you won't love to blink even for a second. Three robots are camouflaged as Krishna, Arjuna and Srila Prabhupada. It's presented by using a hi-end technology, which is controlled by 3 computers networked together and connected to a remote control. Though this animated attire of Lord Krishna remains open in the morning from 4.30am to 12.00pm and then in the evening from 4.00pm to 9.00pm. But as special religious ceremonies are carried out on Sundays only- you will enjoy it on Sundays.