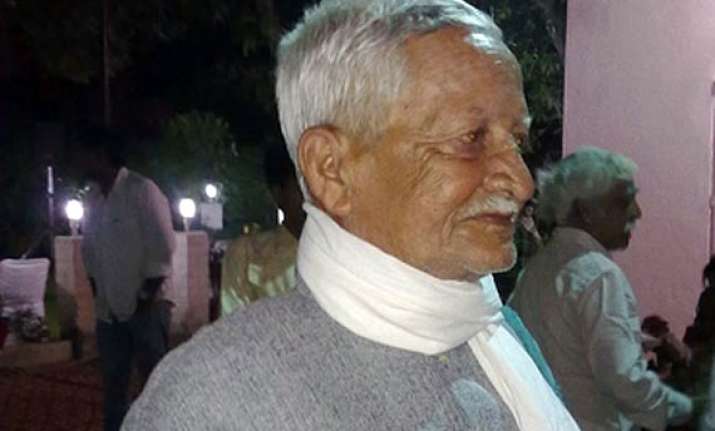 Lucknow, Dec 18: Noted Hindi Poet Ramnath Singh 'Adam Gondvi' breathed his last Sunday morning at the Sanjay Gandhi PG Institute of Medical Sciences after suffering from cirrhosis of liver and kidney malfunction. 
He was 64.
 
A man of simple tastes, Adam Gondvi lived like a villager almost the whole of his life and wrote revolutionary poetry to highlight the morass in which the Dalits and the poor are in.
 
He was admitted to SGPGI on Dec 12 in acute condition where he breathed his last at 5:30 am on Sunday. His poetic works include Dharti Ki Satah Par, Samay Se Muthbhed.
 
Born October 22, 1947, Ramnath Singh was born in Aata Paraspur village of Gonda Dist, UP.
 
The UP chief miniser Mayawati and SP supremo Mulayam Singh Yadav have condoled the death of Ada Gondvi.