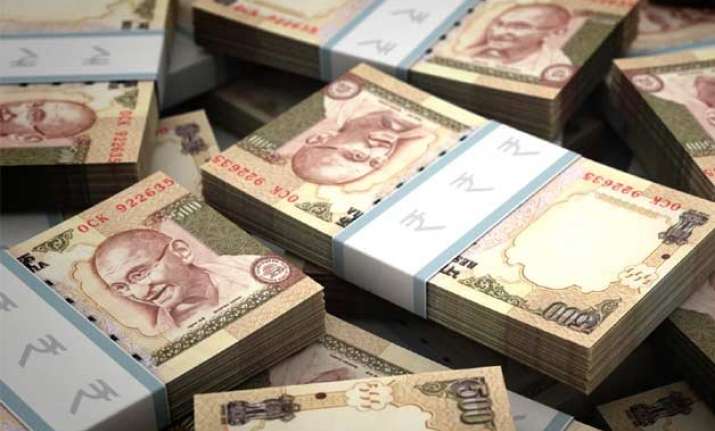 New Delhi: The Enforcement Directorate has accorded a "high priority" for combating cases related to black money even as it surpassed previous records and attached assets worth over Rs 9,000 crore in the last financial year for hawala and money laundering crimes, the agency's Director said today.
"With a new government in place and a high priority accorded to tackling black money, ED has been a busy place this last year. I am happy to report that we have, thanks to the dedicated effort put in by all our staff, surpassed our performance of the previous year," ED chief Rajan Katoch said during the 'Enforcement Day' event here.  Katoch said the agency, tasked to probe hawala and money laundering crimes, in 2014-15 completed investigations in a total of 1,918 cases as against 1,836 cases probed last year even as 2,000 preliminary enquiries were "resolved" during the same year.
"The backlog of Foreign Exchange Management Act (FEMA) adjudication cases has also been brought down drastically.  Laundered assets valued at Rs 3,657 crore were attached during the year as against 1,773 crore the previous year. Total value of assets attached has now gone up to over Rs 9,000 crores. We have stepped up our filing of prosecutions from 11 in 2012-13 to 55 in 2013-14 to 69 in the year gone by (2014-15)," he said.
Katoch, who has brought in some new protocols to increase accountability and transparency in this department vested with the enforcement of two of the most stringent laws in the country, said ED's aim is to be increasingly "firm and fair" in its investigations.
"Public confidence and credibility are the most valued achievements for us...I must mention that during the year we have defined the core values of integrity, accountability, commitment, excellence and impartiality that we expect all our staff to adhere to. We have put in place certain internal protocols to facilitate adherence to these core values," he said.
The Director, however, rued that lack of manpower is the single biggest challenge for the agency which is dealing with an increased number of black money probe cases.  "Manpower recruitment and retention is our single most critical issue today. This (good results) has been achieved despite not only a large number of vacancies but an actual decline in staff numbers during the course of the year.  "Just think what would have been possible, had we been anywhere near full strength," Katoch said as he sought the intervention on this front from Finance Minister Arun Jaitley and Revenue Secretary Shaktikanta Das who were present during the event.
Katoch said though the ED was a 59-year-old organisation, it was continually evolving and seeking to improve all the time. He added a proposal for a special incentive to ED investigators and staff is under consideration of the government.
He also sought help with regard to strengthening the legal and prosecution wing of the agency.  "Decisions on engagement of counsels and special public prosecutors are becoming major constraints and we seek the indulgence of the Law Ministry to overcome them...legal challenges are, however, increasing (for the agency)," he said.
During his speech, he also asked the government to nominate ED as the "nodal domestic agency" for dealing with international agencies working in the field of anti-money laundering and terrorist financing subjects.  Katoch said the agency has now developed a cyber forensics lab and is planning to digitise legal records before they are sent to courts and other appellate agencies.  Successful overseas attachments and joint intelligence operations, the Director said, are the need of the hour.  "We have huge challenges ahead. To tackle them, we need to recruit quality staff, expand legal capacity, strengthen infrastructure, network with our counterparts abroad. We need to close the technological gap between us and economic offenders.
"We need to further enhance public confidence in our work by sticking to our core values. We will successfully face upto these challenges," he said.