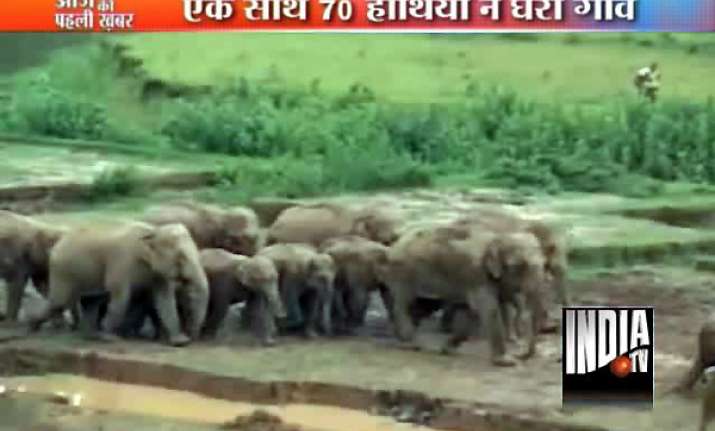 Goalpara (Assam), June 5: A herd of wild elephants on Sunday destroyed most of the homes in Kalyanpur village at the foothills of Pancharatna and Ajgar hills, and trampled an 80-year-old woman to death, villagers said.
The elephants, almost 70 in number, came down from the hilly forests in search of food and rampaged through the village located near National Highway 37 near Goalpara.
A K Nath, a villager, told India TV: "There are nearly 78 elephants in Goalpara. The forest department just don't have a plan. The elephants descend all of a sudden and attack our houses."
An 80-year-old woman Khatrang Rabha could not escape the marauding herd and was trampled to death by the wild elephants.
Forest guard Mohan Das blamed villagers for the attack by elephants. "It's difficult for us to push the elephants back, as the villagers refuse to leave the village. We tried our best to persuade villagers. We will try again to push the elephants back into the forests."
Though the elphants have left the village, the villagers live in terror anticipating another attack.