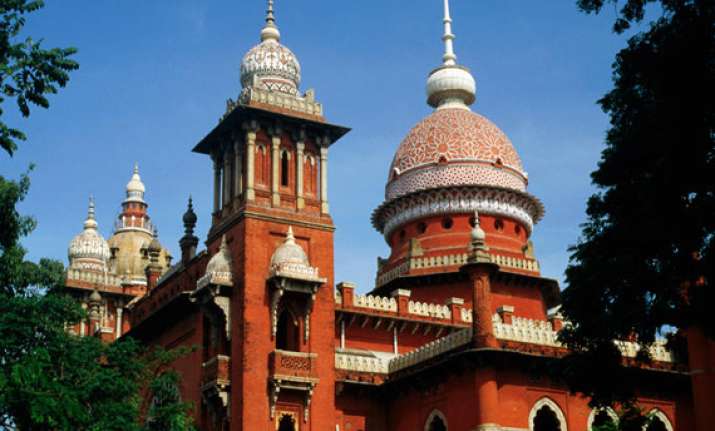 Madurai : The Madurai bench of the Madras High court today gave six more weeks time to the Advocate Commissioners to survey height of buildings around the famous Meenakshi Temple here and submit their comprehensive report before it.
Justice V Ramasubramanian and Justice V M Velumani said though the task entrusted on the advocate commissioners was onerous, they could complete the work in six weeks.
 The court also directed the Madurai Corporation to conduct laser survey of the area and take count of the buildings which were more than nine metres in height around the temple within a radius of one km.
The judges said the corporation officials should also find out when the tax assessment had been made for the buildings, especially for those with third floor and when the height regulations were brought.
S Ramesh and V Sitharanjandas were appointed as Advocate Commissioners by the court on December 19 last year to probe violations in the construction of buildings around the temple following a PIL by S Muthukumar, an advocate, seeking an interim injunction not to permit any construction surrounding the temple.
The petitioner also sought a direction to implement a government order passed in 1997 prohibiting construction of buildings exceeding height of nine metres within the area bounded by outer walls of the temple from four 'Masi' streets (North Masi, East, South and West).