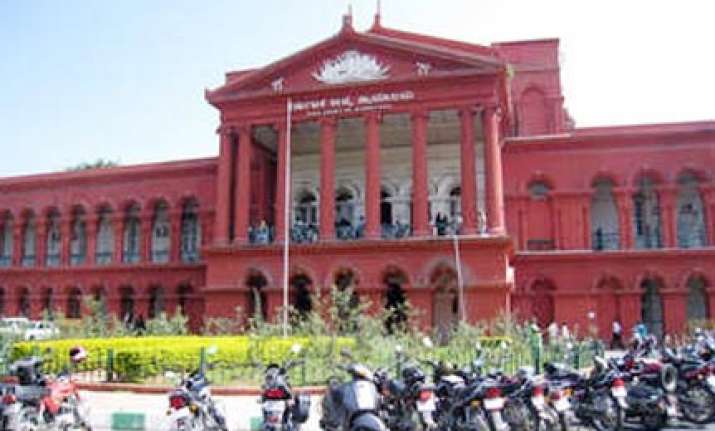 Bangalore, Oct 12: The Karnataka High Court today adjourned to October 18 the hearing on a batch of petitions filed by 16 MLAs challenging their disqualification but gave them no no relief by way of stay on the Speaker's action.
While the Bench headed by Chief Justice J S Khehar and Justice N Kumar reserved orders on the petition filed by 11 BJP MLAs in which arguments concluded, it granted time to 5 independents to amend their application in the wake of issues raised the government government.
The case will now now be heard at 1430 hours on Oct 18.
11 disqualified BJP MLAs have contended that the action of the Speaker was violative of the procedure laid down under anti-defection law and they were not given seven days time to respond to the notice issued on October seven.
Senior Supreme Court counsel P P Rao, appearing for them, submitted that their disqualification is violative of principles of natural justice under tenth schedule of the Constitution.
The aggrieved legislators submitted that they have not attracted any provision of the anti-defection law warranting their disqualification. They still remained elected members of BJP and they have not joined any other political party, they said.
The petitioners also contended that they only withdrew support to the BJP government led by Chief Minister B S Yeddyurappa in the wake of allegations of corruption, nepotism it faced and on other issues related to governance.
In the case of 5 Independents, their counsel K G Raghavan submitted that BJP cannot seek their disqualification as they were not elected on that party's symbol but as Independents.
However, the counsel for the Government Satyapal Jain pointed out that these Independents have attended BJP Legislature Party meetings ever since they became ministers and even signed registers of the party meetings.
Jain also pointed out that the Independents, in their petition, held that they never joined BJP and also they never left party.
"The question of quitting does not arise, unless, they were part of the party," Jain  contended at which the counsel for Independents Raghavan  sought time to amend the petition. PTI