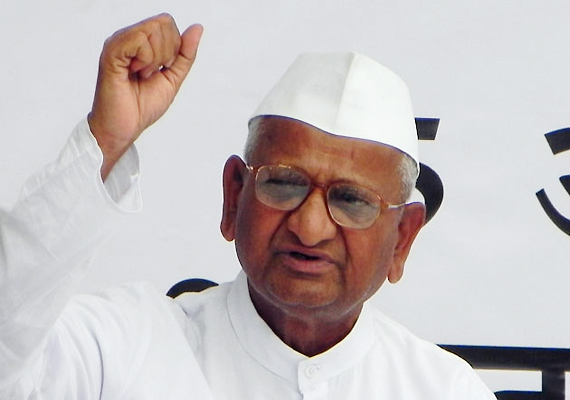 Noida, Mar 23: With political parties failing to arrive at a consensus on the Lokpal issue, Anna Hazare today renewed his demand for withdrawing the government's "useless bill" as there was no pointing in having a weak law to tackle corruption.
"Today there was an all party meeting, but no decision was taken because of failure of parties to arrive at a consensus. Now we think, whether the government brings Lokpal or not, we will go to the people's Parliament," Hazare said.  
The septuagenarian activist said he will tour the country to awaken the people about the issue.
"The Lokpal Bill of the government is useless. It will not end corruption. There is no point in bringing such a law," he said.