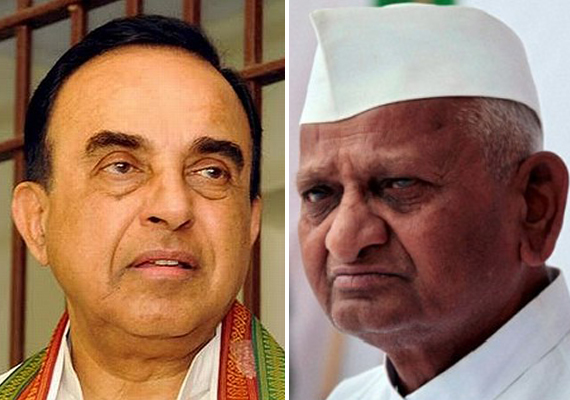 Bhopal, Feb 21: Janata Party president Subramanian Swamy today said he would like to welcome social activist Anna Hazare to work with him sans his team members. 

"I would like to work with Hazare but can not think of working with Team Anna members," Swamy said during an informal interaction with reporters here.

Observing that he was an old member of the erstwhile Jan Sangh, which believed that Hindutva also encompasses Muslims and Christians since they have had Hindu roots, Swamy quipped that it was up to BJP to decide whether to take him in the party.

"I know that I am not an easy person to be tolerated by any political party," he said.

Responding to a query on the recent arrest of two Italian marines for allegedly killing two Indian fishermen in Kerala, the 73-year-old leader said, "the arrested duo is spending time in a guest house and not in jail as they should have been".