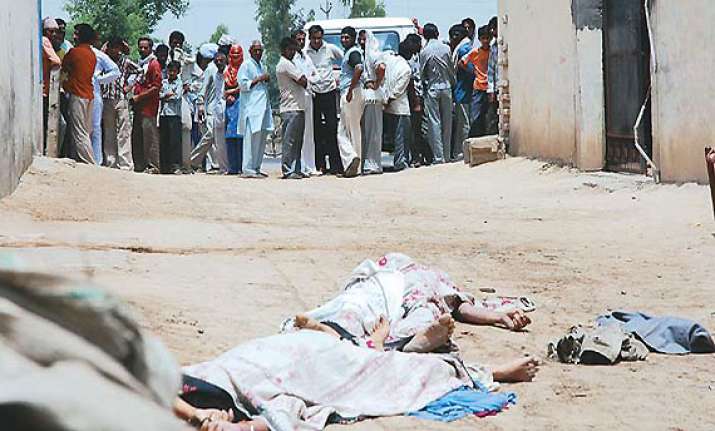 Chandigarh: Strongly defending khap panchayats (caste councils), Haryana chief minister Bhupinder Singh Hooda on Saturday said they don't order honour killings and most such cases involve relatives of boys or girls, whose relations are opposed by their families.
The chief minister emphasized on the need to change mindset of the people who commit such crimes.
"Those behind such killings are parents or close relatives of either the girl or boy. There is a need to change the mindset of the people. khap panchayats don't order such killings," Hooda said while addressing a press conference here.
"Anyone who takes law into hands will be dealt with as per law," he added.
Haryana, which has a skewed sex ratio, is infamous for such cases, and during the last one month several such incidents came to light. The recent one was from Rohtak where a college going couple were allegedly killed by girl's family members. Their families were opposed to the relation between them.
When asked that 'khap panchayats' in Haryana are playing a notorious role, and in some cases ordering the honour killings, Hooda said, "khap panchayats don't kill anyone".
"The incidents of honour killings don't take place just in Haryana, but elsewhere too," he said.
Asked if the issue was discussed in yesterday's cabinet meeting, Hooda said it was not part of the agenda.
"These (honour killings) are happening everywhere, for which I said that there is a need to change the mindset...law takes its own course. Anybody who takes law in his hands commits a sin, he will be punished," Hooda said.