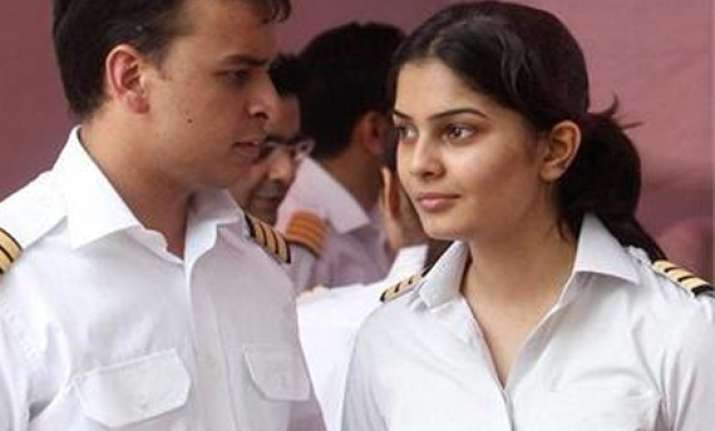 New Delhi, Jun 29:
Pilots beware! Even a hangover can ground you.
Tightening 'drinking and flying' rules, aviation regulator DGCA has warned that a pilot's licence can be suspended for five years when detected for a second time.
On the first occasion, he would be kept off duty and licence suspended for three months.
"Should an emergency occur, the crew who has alcohol in his system is just that much less capable of dealing with the problem," the Civil Aviation Requirement (CAR) on the issue, which was recently revised by the Directorate General of Civil Aviation (DGCA), said.
The DGCA said that studies had found that even when the blood alcohol levels were zero, there could be some effects of hangover which are due to congeners, which take 15 to 18 hours to dissipate. A hangover  could be there for upto 36 hours.
In an attempt to make flights more safer, CAR gives a detailed analysis on alcohol consumption, saying two ounces of whiskey raised the alcohol level to 50 mg. The amount of alcohol in a can of beer or in wine, ale, champagne and other alcoholic beverages was about the same.
It goes on to say that alcohol interfered with the enzymatic cellular process or oxidation, causing hypoxia and reduces the individual tolerance with increase in altitude.
The rule also says that low alcohol blood level between 30-50 mg percentages "disturbs the sensor-motor, visual and cortical reaction. There is significant deterioration in psychomotor performance even at relatively low blood alcohol concentrations."
Noting that alcohol reduced mental capacity to deal with essential tasks needed for a safe flight, CAR said if a pilot was found alcohol positive, he would be kept off duty and licence suspended for three months. If detected for a second time, the licence would be suspended for five years.
Earlier, the period for suspension of licence of a pilot for alcohol positive for the second time was three years.
Senior pilots like an instructor, examiner, check crew or cabin crew in-charge, found to have consumed alcohol, would lose their licence for three years, the DGCA rule said.
DGCA has also made it mandatory for pilots to give an undertaking that they are not under the influence of alcohol before taking the pre-flight medical tests.
The regulator has directed all airlines to intensify the educational programme for aircrew regarding the inherent dangers of flying after consuming alcohol.
Even in small quantities, alcohol "jeopardised flight safety on several counts and is likely to adversely affect an aviator well into the 'hangover' period,"