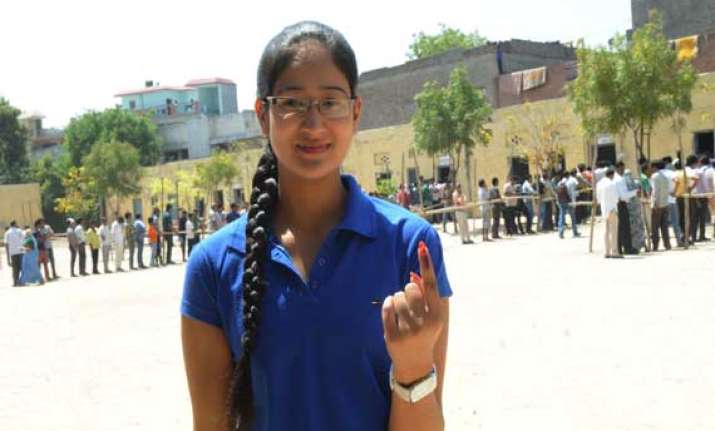 Bangalore: This Lok Sabha election is going to witness something very unusual. The election commission has addad 2.3 million new voters since 2013 which leads the number of voters in Karnataka to 4.5 million since the 2009 Lok Sabha polls when the total electorate was 41.8 million.
But the strange fact is that 'half' of the electorate is below 40. About 10.4 million voters are in the 20-29 age group, constituting 23pc of the electorate.
The enrolment of firsttime voters in the 18-19 age group has been good: 8.04 lakh have registered for EPICs.
There are various other reason as well for the expected increase in the polling percentage. Thursday is a holiday for government and private establishments.
There are opportunities for those who would have never got a chance to vote, such as drivers and conductors, through postal ballot. Also, the turnout has been higher in the earlier phases of this election.
The EC expects aggressive campaigns by NGOs, civil society and election authorities to promote greater awareness among citizens on the need to exercise their franchise.
Elaborate arrangements have been made in anticipation of a better turnout. The number of polling booths has been increased to 54,261 with more electronic voting machines in place. The duration of polling has been increased to 11 hours, from 7am to 6pm.
Fewer problems regarding missing names, invalid EPIC cards and confusion over polling booths are expected. 'We have taken all possible measures to ensure people exercise their franchise,' said Jha.