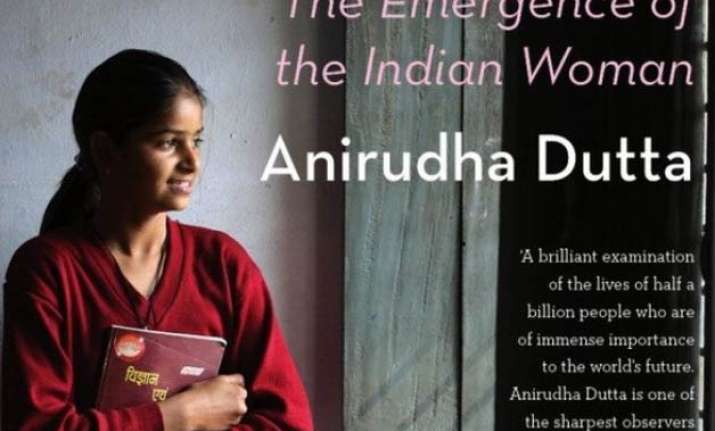 "Half a Billion Rising: The Emergence of the Indian Woman" chronicles the wave of the rise in women's education, and empowerment that is sweeping India and talks about the change drivers, the socio-economic impact (both good and bad) and the changes needed, particularly socio-attitudinal, to embrace the wave sweeping us. The book tells us this story and its impact through a series of interviews primarily with girls and women, predominantly among disadvantaged groups and then ties it up with relevant data, research and observations from popular culture including Hindi films, TV soap operas and advertisements.
Edited excerpts:
Within two or three years of Chandra's marriage, her youngest sister was also married. This was a very different India. The overall literacy level during the first Census in 1951 was 18.33 per cent and among women it was a much lower 8.86 per cent; average life expectancy for Indians in 1951 was thirty-one years. Marriages happened at a very early age and child marriages were fairly common…
Have the laws helped? Going by anecdotal evidence they most certainly have. Enforcement of the laws and education too has helped. Equally importantly, social consciousness against child marriages has grown, but the problem has not yet been eradicated. Incidence of child marriages has come down but still continues to be very high. While the problem of child marriages is not limited to India, the problem is most widespread in India where an estimated 40 per cent of child marriages in the world takes place. Today, India ranks a low thirteenth in the world in child marriages, with 47 per cent of girls getting married before the age of eighteen.
At that young age, neither the boy nor the girl are mature enough to know their rights, duties and responsibilities. Young brides are particularly vulnerable with [child marriage having] devastating consequences in terms of maternal mortality, fertility outcomes, domestic violence and infant health and well-being. Pregnancy-related deaths are a major cause of mortality in young married girls in the 15–19 age group and they are twice as likely to die during childbirth compared to girls in the 20–24 years age bracket. Girls under fifteen are five times as likely to die in childbirth. Young illiterate or semi-literate girls are more likely to experience domestic violence and harassment, and have virtually no power within their family circles.
I asked Saira what inspired her mother to support her when she, Saira, wanted to continue her school education. "In my mom's generation they did not study much. But now we are studying more. My bua (father's sister) studied till Class VII but she wants her daughters to study a lot. My mother is also influenced by my aunt's daughters. She says that if they can do this (graduation) then you can also do it; but sometimes she does get influenced by people around her."  Saira added the last bit as an afterthought. This underscores the importance of having the right role models and continuous grassroots intervention of NGOs…
Saira's story is fascinating at multiple levels.  Her story is also not typical because unlike many families where boys' education is always given priority, in Saira's home, Saira seems to be getting ahead of her brothers. Saira's older brother failed in Class IX and is now working as a mechanic repairing television sets and other electronic gadgets. He studied in an Urdu-medium school. "We are Muslims, na," she tells me as if that is the most natural thing to do for Muslims. Her younger brother is also studying in the same Urdu school and it is difficult to envisage that his future will be very different from that of his elder brother…
Not surprisingly Saira is already emerging as a role model. Once in a while, her brothers ask her to teach them English. Recently, a boy living in the neighbourhood and studying in Class VI approached her to help him with his studies.
Meghna's choice of finance as a career has been influenced by the fact that her dad is a finance professional and also by the fact that she has seen or read about many successful female finance professionals in India. She specifically mentioned Shikha Sharma, CEO and Managing Director of Axis Bank and a career banker with the ICICI group before that, during our conversation. "She has done so well for herself in spite of being a woman and without ignoring her kids. I really admire her."
I was intrigued by her choice of the phrase 'in spite of'. I asked her to explain it. Do you think there is discrimination even today? "It is not that. There is pressure from the family to look after kids so what I have seen is that women tend to take off for a year or so after their kids are born. After that …like my mom—she was working and then she stopped when I was born. Then Malini was born. She started working quite a few years after that. In Shikha aunty's case a mid-career break did not happen. What helped her was the support she had from her parents and her in-laws who were staying with her. That was a plus. Usually it is expected that the mom will look after the kids and not the dad. So it puts women at a disadvantage when it comes to career and work."