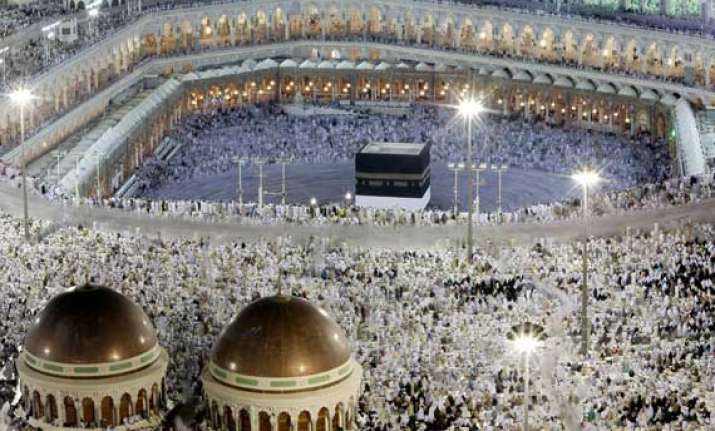 New Delhi: Government today promised to bring in significant improvement in facilities for Haj pilgrims and request Saudi Arabia to withdraw 20 per cent cut in India's quota for the annual pilgrimage.  
Acknowledging that there have been shortcomings in arrangement for the pilgrims, External Affairs Minister Sushma Swaraj also criticized Air India for charging Rs 1.54 lakh as ticket cost per pilgrim from those going from Srinagar against around Rs 62,800 for those who had gone from other designated airports.
Addressing the All India Annual Conference for Haj, Swaraj identified accommodation for pilgrims as a major issue and said there was a need to think about a long-term solution to the issue and indicated that government may go for having own accommodation for Indian pilgrims in Mecca and neighbouring areas.
"Can we develop some complex in the area in cooperation with Saudi Government. They can be used for Haj pilgrimage for three months and for remaining nine months, people going for Umrah and Ziyarat can stay there," Swaraj said.  
The External Affairs Minister also said there were Indian properties in Mecca before independence and government will enquire what happened to them.
"According to my knowledge, a large number of Indian properties were there in Mecca Madina before Independence, which are not there today. We need to inquire that what happened to the properties donated for Hajis," she said, adding, "Our government will soon get it inquired."
She said contractors, who had acted against contract or were negligent in offering services to the pilgrims in Mecca and adjoining areas, should be blacklisted and buildings should be taken from other contractors.  
On cut in Haj quota from last year's 1.70 lakh to 1.36 lakh in the current year, she said the issue will be taken up with Saudi Arabia.