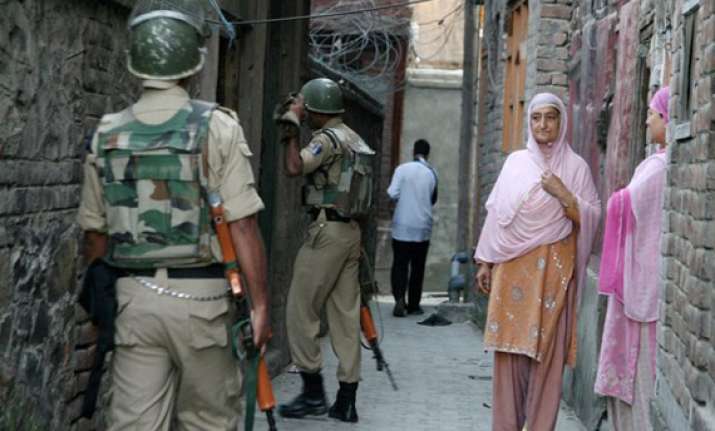 Srinagar: A gunfight between a holed-up guerrilla and security forces stared Wednesday evening in the Ahmad Nagar residential area of Srinagar in Jammu and Kashmir, police said.
Police said they acted on specific information about the presence of a foreign guerrilla in a house in Ahmad Nagar, a residential area of Srinagar city, about 10 km from city centre Lal Chowk.
Security forces cordoned off the house and evacuated people from nearby houses before challenging the guerrilla.
"Instead of surrendering, the militant, believed to be a foreigner, started firing at personnel who were cordoning the area," a senior police officer told IANS.
"He lobbed grenades at security forces. The gunfight is still on. Security forces are ensuring that the holed-up militant does not escape in the darkness," the police officer said.