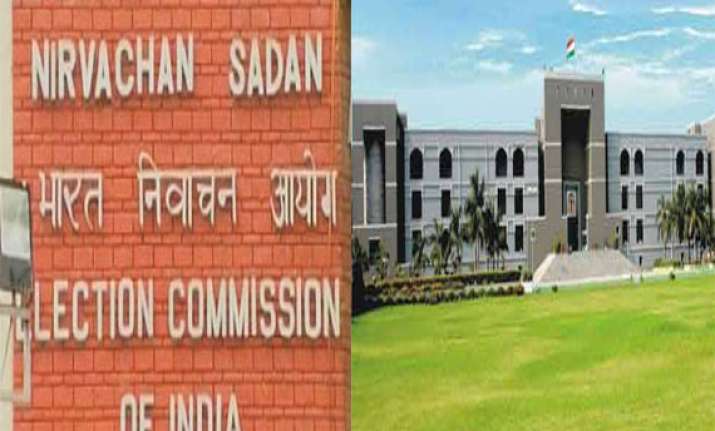 Ahmedabad: Gujarat High Court yesterday issued notices to the Election Commission of India and the Chief Electoral Officer of the state on a petition filed by an AAP nominee from Patan seat whose candidature was cancelled on technical grounds.
A two-judge bench of the high court, comprising Justice M R Shah and Justice R P Dholeria, also issued a notice to the Returning Officer of Patan Lok Sabha constituency on the plea of Atul Patel and posted the matter for further hearing on April 17.
Patel has sought setting aside the EC's decision to reject his nomination from Patan seat during scrutiny on April 10.
'Due to a typing mistake in the supporter's list, the name Vishnu Mohan Patel was printed instead of Vishnu Godar Patel,' the petition said.
'There was another proposer by the name of Vishnu Mohan Patel. The confusion could not be cleared as the candidate or any of his nominee could not reach in time during the scrutiny process,' the petition said.  
The EC has cited technical reasons while cancelling Patel's candidature, saying one of his ten supporters has made a mistake while putting his name.
The district electoral officer has maintained that despite calling AAP candidate's name for several times, neither he nor his supporters turned up before the returning officer during the scrutiny.
Defending their candidate, AAP had claimed Patel could not reach the collectorate in time on the last day of scrutiny as he was helping victims of a road accident he had witnessed on way to the office.
'When he was going at the collectorate, he saw some mishap and stayed there to help the victims,' the party spokesperson had said, adding that when Patel reached there, he was informed that his nomination was cancelled.  
AAP is fighting on 24 seats in Gujarat instead of 26 seats as it had announced earlier.
The party has itself withdrawn the candidature of its nominee from Sabarkantha seat, Natwar Solanki after it found that he had a criminal case against him.