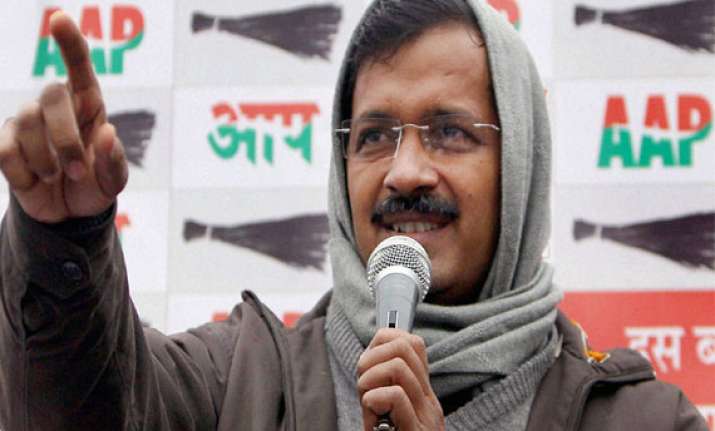 Ahmedabad: Chief Electoral Officer of Gujarat Anita Karwal today visited Patan to ascertain the facts about the brief detention of AAP leader Arvind Kejriwal in the district yesterday.
Patan collector H N Thakkar said he submitted his report on the incident to Karwal.
"It is my duty to make sure that everyone follows the code of conduct, including the number of vehicles used for the rally. Thus, I gave AAP leaders a clear instruction about using vehicles. Since I was asked to give report on whether they flouted the code or not, I prepared the report and gave it the CEO who came to Patan today," Thakkar told PTI.
He refused to divulge the content of the report which the CEO forwarded to the Election Commission of India.
As Kejriwal's visit coincided with the announcement of election dates yesterday, the state government machinery, including police, swung into action to implement the model code of conduct, Thakkar said.
As he embarked on his tour to "verify" Chief Minister Narendra Modi's development claims in Gujarat, the AAP leader was detained at Radhanpur police station of Patan district in North Gujarat yesterday for half an hour.
Police later said he was only "briefed" on the model code of conduct but Kejriwal alleged the police had acted after "orders from the top".
Kejriwal claimed he hadn't broken any rule during his visit and alleged Modi government was trying to stop his tour.