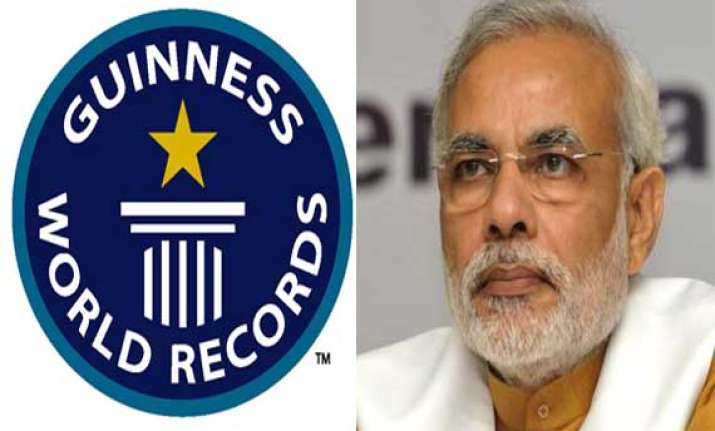 Agra: Guinness World Records has been approached to register Prime Minister Narendra Modi's name for holding 1,800 political rallies across India in the run-up to the April-May general election.
"We approached Guinness World Records in London and they have now asked us to send them all the details," Parthasarthy Sharma, secretary of an organisation here that comprises Guinness records, told IANS on Friday.
Sharma, is a homeopath, and holds the Guinness record for examining more than 300,000 patients.
Two other members of the organisation are Dinesh Shandilya (longest flute) and Akash Gupta (playing the guitar 55 hours non-stop).
Sharma said: "We had informed both Guinness officials and the BJP central office of the record number of public rallies in April itself. The BJP, however, says Modi had addressed over 5,000 rallies and covered more than three lakh kilometers during the campaign. But we have 1,800 rallies on our records."