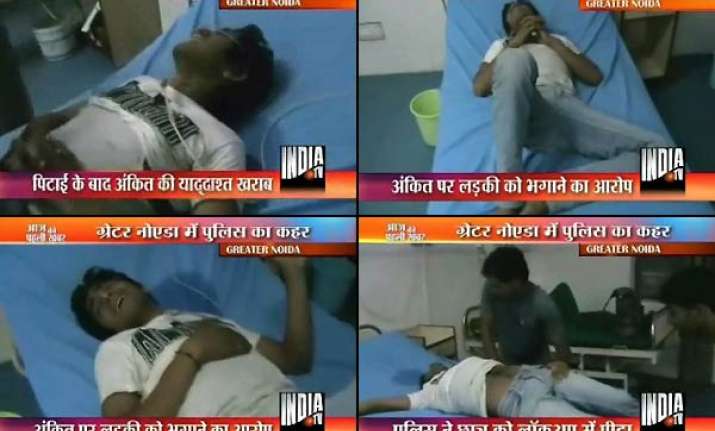 Greater Noida, Jul 19 : After the horrible Bhatta-Parsaul tortures, the Greater Noida police came back to haunt a family in Dadri, where a boy in the village had eloped with his lover a few days ago.
 
Dadri police caught hold of a Class 12 student Ankit, a friend of the youth who had eloped, and took him to custody where he was beaten black and blue, Ankit's father Gyanu alleged.
 
Prior to that, the policemen had come to their house in Chitainda village to 'cut' a deal. The policemen wanted Rs 50,000 bribe for not doing anything, but the family paid them Rs 10,000. As the policemen pressed for more slush money, the family refused, after which Ankit was picked up, thrashed and thrown in front of their house by the police,  his father alleged.
 
The family took Ankit back to the police station, demanded an explanation from the policemen and left him there. The police, in turn, took Ankit to Naveen Hospital, where he was admitted to the ICU.
 
Ankit is a mental wreck now, and he has been beggging not to be beaten even in semi-consciousness. He is being referred to another hospital, family sources said.