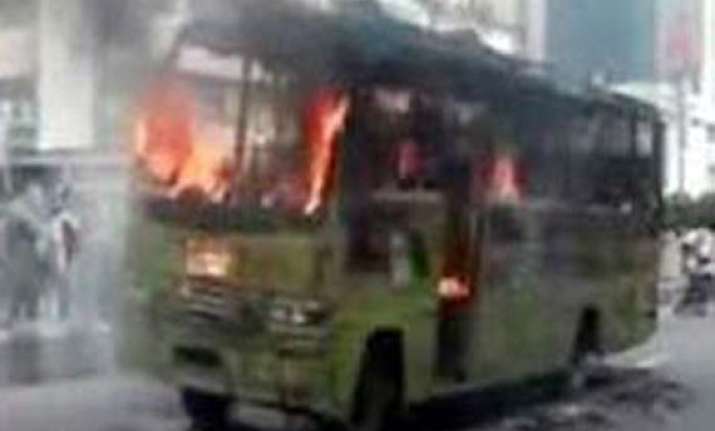 Shillong, June 5: A government transport bus was today burnt down by suspected tribal militants in Meghalaya's North Garo Hills district but no one was injured in the incident, police said.
Heavily armed militants numbering four to five forcefully stopped a Shillong-bound bus that started from Tura last evening at Nengsawakse near Bajengdoba at around 8 AM, they said.
According to police, the militants fired in the air forcing the passengers to get down of the bus before they torched the vehicle.
Police, who rushed to the spot soon after the incident, recovered many empty AK series rifles at the site.
While no one has claimed responsibility for burning the bus, police suspected it to be the handiwork of the newly floated United Achik Liberation Army (UALA) militant outfit.  
Five Garo Hills districts in Meghalaya have been severely affected by the mushrooming of militant outfits over the past decade.
The ANVC and its breakaway faction, the ANVC-B, are at an advanced stage of signing a pact to end their jungle life.