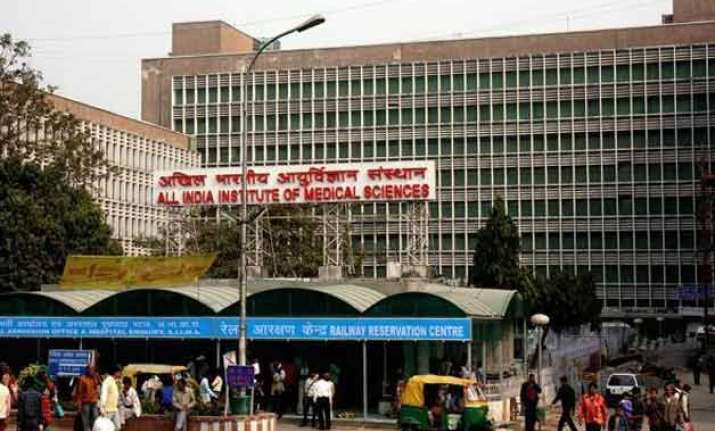 New Delhi:  The government has approved appointment of 96 new faculty members at All India Institute of Medical Sciences (AIIMS) as part of its major expansion plan of faculty and non-faculty staff to cope with the rising number of patients.
"Government is actively considering a major expansion in faculty and non-faculty positions to cope with the rising patient loads.
"As a major step in this direction, appointments of 96 faculty have been approved and Director AIIMS has informed me that a large number of new faculty have joined the institute," Union Health Minister JP Nadda said while launching the 'Clean and Green AIIMS campaign' here.
The campaign was launched as a part of 'Kayakalp-clean hospital campaign' under "Swacch Bharat Abhyaan, which aims at improving the sanitation in high-risk and other areas of the hospital.
Elaborating the expansion plans at AIIMS, Nadda said, "I have also agreed to the creation of a new Department of Rheumatology and for the setting up of Burns and Plastic Surgery Unit."
"Government has supported the major expansion programs of AIIMS with a new Mother and Child Block at a cost of Rs 202 crores, an OPD block with a cost of Rs 275 crores, a National Cancer Institute with a cost of Rs 2035 crores. Proposals for expansion of Trauma Centre and Development of Western Campus of AIIMS are also underway," he added.
Assuring government's moral and financial support to the institution, the health minister said, "The establishment of an AIIMS endowment fund will provide significant resources to high-end research and collaboration in coming years".
"We have also decided to extend all necessary financial and policy support for expeditious establishment of the National Cancer Institute".
Given the high footfall at the hospital premises every day, and considering that nearly 33 lakh patients and their attendants visited AIIMS last year, Nadda said it was indeed a challenge to keep the premises clean and hygiene.
"Keeping any institution such as AIIMS clean on a daily basis is a herculean task and it needs the cooperation and partnership of various stakeholders including those visiting it. We can also involve NGOs in this effort," he noted.
He said that under the Kayakalp initiative, central health institutions across the country will compete on various laid down parameters of cleanliness and the winners will be awarded cash prizes of Rs 5 cr, Rs 3 cr and Rs 1 crore respectively.
Nadda also asked AIIMS Director M C Mishra to formulate the guidelines booklet for disinfection and sterilization of operation theaters, infection control programmes and other outlined measures.