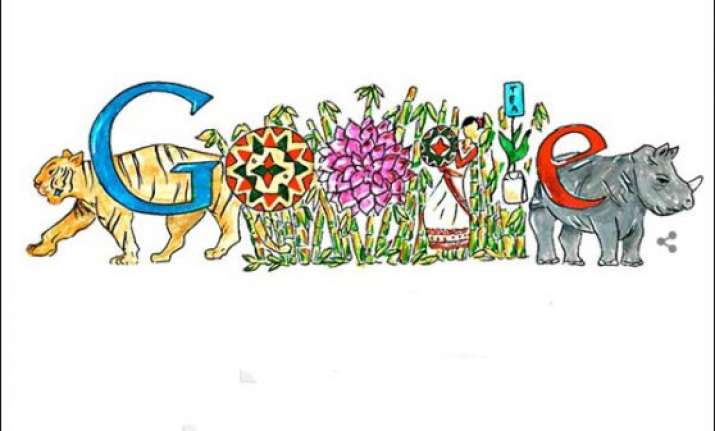 New Delhi: The Google India homepage today is celebrating the 125th birth anniversary of India's first Prime Minister Pandit Jawaharlal Nehru.
The Doodle represents Assam and shows several cultural motifs from the state. It also shows a tiger and rhino, which represent the rich wildlife found in Assam.
This year's Doodle was designed by a Pune girl.
Vaidehi Reddy of Army Public School, Pune, (belonging to the class 7 to 10 group), won Google's Doodle4Google contest held across 50 cities and 1700 schools in India.
The result was declared on November 12 at an event organised in Hotel Hyatt in New Delhi. The annual contest is held by Google ahead of the Children's Day in India. As part of the contest the company invites school kids to create doodle on a particular theme. This year the theme for the competition was 'a place in India I wish to visit'.
November 14 is India's first Prime Minister's birthday and in the country Children's Day is celebrated to commemorate his great love for children.