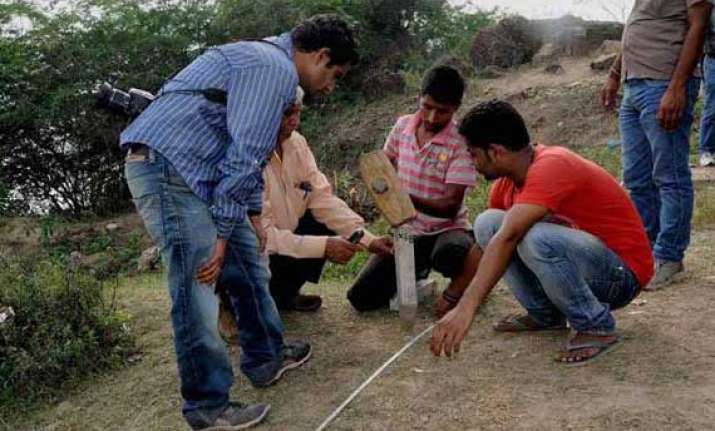 Daundiya Kheda(UP): Archaeological Survey of India (ASI) experts have noticed a one-metre thick wall inside the excavation area at Daundiya Kheda near Unnao, after two days of digging.
Sources said, the upper bricks of this wall can be seen.
Preliminary examination suggests, the bricks could be more than 1,000 years old.