Follow us on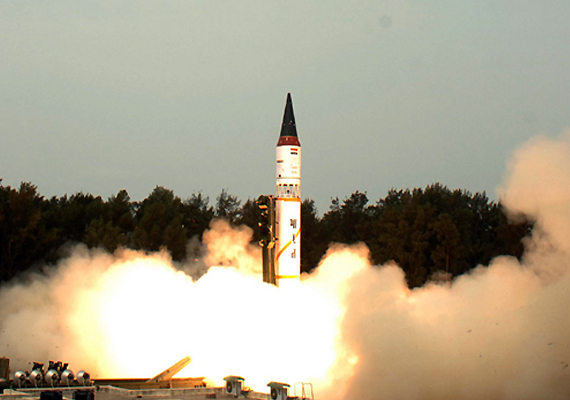 New Delhi, Feb 5: The Defence Research and Development Organisation is developing Agni-VI with multiple warheads, which can reach targets 6,000 kilometres away.
In April last year, the Agni-V went on a successful maiden launch covering a distance of more than 5,000 km. Now, Indian scientists are working on the sixth version with multiple warheads.  
"We have started working on the multiple independently targetable re-entry vehicles [MIRV] version [Agni-VI]. It will carry four or six warheads depending upon their weight," DRDO missile technologists told The Hindu.  "The constraint is the vehicle's mass." 
As of now, Agni-I, II, III, IV and V, and the submarine-launched K-15 and its land-based version Shourya, can carry only single nuclear warhead.