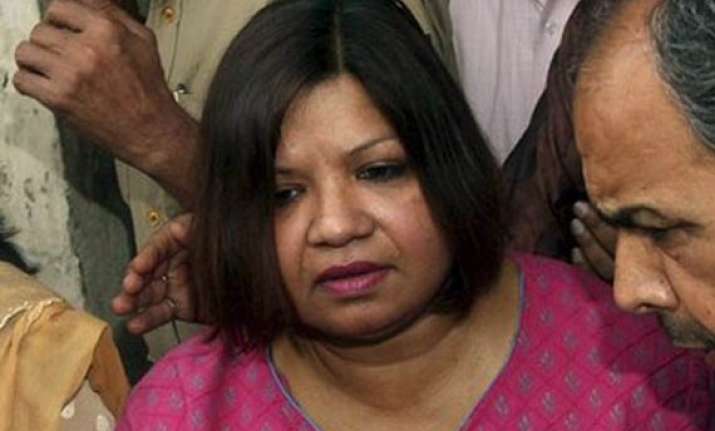 New Delhi, Nov 20: A Delhi court will pronounce on December 7 its order on framing of charges against former diplomat Madhuri Gupta for allegedly supplying sensitive information to an ISI agent during her posting in Pakistan.
 
Additional Sessions Judge Pawan Kumar yesterday reserved the order after hearing the arguments of Delhi Police which pleaded that she should be tried under harsher provision of Official Secrets Act (OSA), which attracts a maximum punishment of 14-year jail term.

Gupta, however, refuted all the allegations levelled against her and submitted that the said information is not sensitive and is available on the Internet. 

Joginder Singh Dahiya, counsel for Gupta, said the alleged act of passing on information relating to country's internal security to the ISI "cannot be read as related to work of defence" under Section 3 of the Act.

Under Section 3 of the Act, passing information related to defence carries a maximum jail term of 14 years while those not amounting to work of defence carries a jail term of three years, he said.

Public prosecutor Rajiv Mohan submitted that Gupta should be tried under stringent provision as the information she supplied was related to the military and not civil in nature.
 
Gupta, 53, posted as second secretary with the Press and Information at Indian High Commission in Islamabad, was arrested on April 22 by the Special Cell of Delhi Police.

It was alleged that Gupta revealed certain classified information to Pakistani officials and was in touch with two ISI officials, Mubshar Raza Rana and Jamshed.
 
The charge sheet, filed in July last year said Gupta had an affair with Jamshed, whom she planned to marry.

She used to communicate with Jamshed who had a code name 'Jim'.

The diplomat was using a computer installed at her residence in Islamabad and a Blackberry phone to be in touch with the two Pakistani spies, it said.

She had also visited Jammu and Kashmir in March last year on the instructions of Rana to procure the Annual Plan Report of the state.

Rana also wanted information on the proposed 310 MW hydro-electric power project to be set up in the state by 2020, it said.