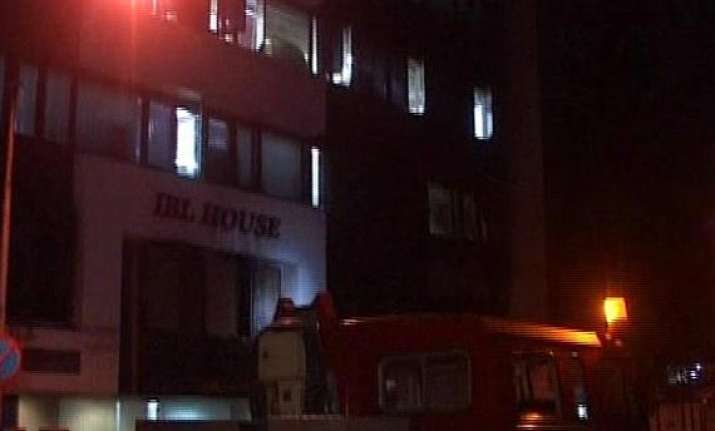 Mumbai, Jun 7:  Four persons died of suffocation, and 13 others have been hospitalized after a fire gutted the office of IndusInd Bank  in IBL house, Andheri MIDC complex early this morning.
The names of the four who died are:  Rakesh Shirakar, 24, Rohan Tatkare, 25, Sandip Naik, 25, and Anamo Laha, 35.
The fire occured at around 11:15 pm in the bank office in IBL house. The smoke engulfed the entire building asphyxiating the victims.
All the four who died were IndusInd Bank employees, police said.
Mohan Dhadkar, DCP, Mumbai police said they got the call at around 2 am, and nearly 20 to 25 people were rescued. He said, the fire was now under control.
Vilas Kusvekar, deputy chief fire officer, said, the first was first noticed on the first floor in the depository section, and the smoke soon spread throughout the floor. 
Eight fire tenders were brought in. He said, fire service officials would investigate the causes of the fire today.
The blaze erupted due to a short-circuit at the office of IndusInd Bank.
"Four employees of the bank died due to suffocation as they could not exit through the access door in the office," a fire official said.
Since the ventilation area was also closed on the seventh floor, the smoke could not pass out, worsening the situation, sources said.
Eleven of the injured have been admitted to the Seven Hills hospital, while two have been admitted to the Holy Spirit hospital, officials added.