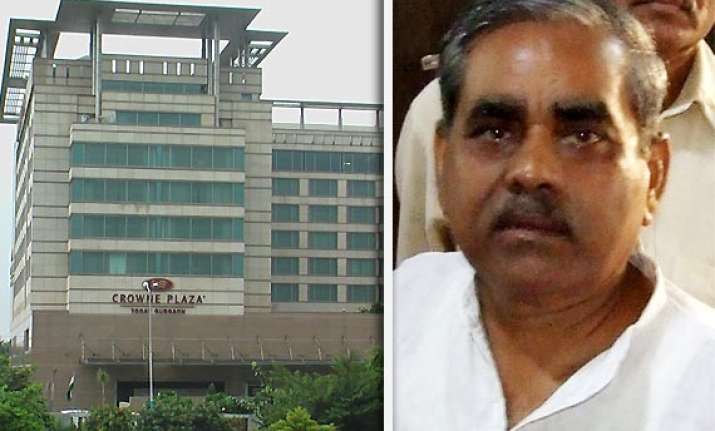 Gurgaon: Ramchandra Maurya, a former BJP MLA from Mirzapur, Uttar Pradesh, was shot at and robbed by an assailant in front of Hotel Crowne Plaza in sector 29, Gurgaon in broad daylight.
The bullet hit his leg, and he was taken to a private hospital.
The assailant, who had come in a Toyota Corolla car, robbed cash and golden "kadaa"(bangle) from the politician and escaped.
Maurya was inside his BMW car, when the assailant fired at him.
Gurgaon Police rushed to the scene of crime to investigate. An alert has been issued to trace the getaway Corolla car.